Check out these amazing Rocket Raccoon and Groot Pumpkins each was made with multiple pumpkins. These were created by Tom Olton for Old Westbury Gardens' Rise of the Jack O'Lanterns.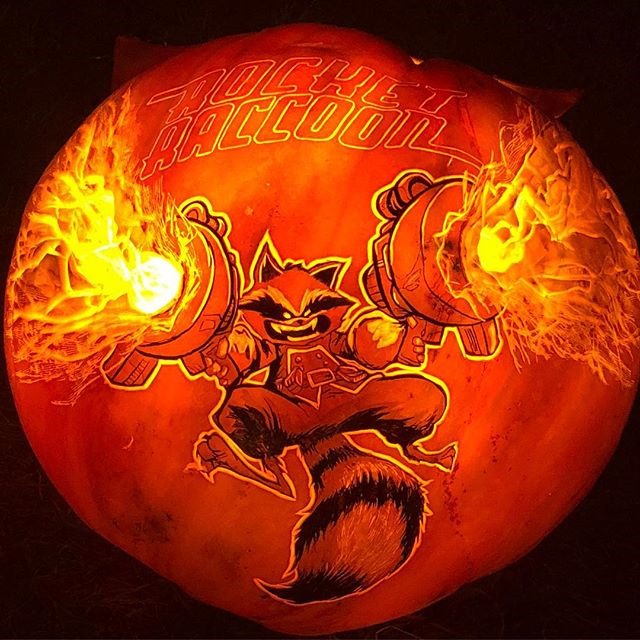 Tom also carved this awesome Rocket Raccoon pumpkin. Tom based this carving on the drawings of the extremely popular comic book artist Skottie Young.
Looking for more pumpkin carving ideas check out these wonderful Pumpkins.