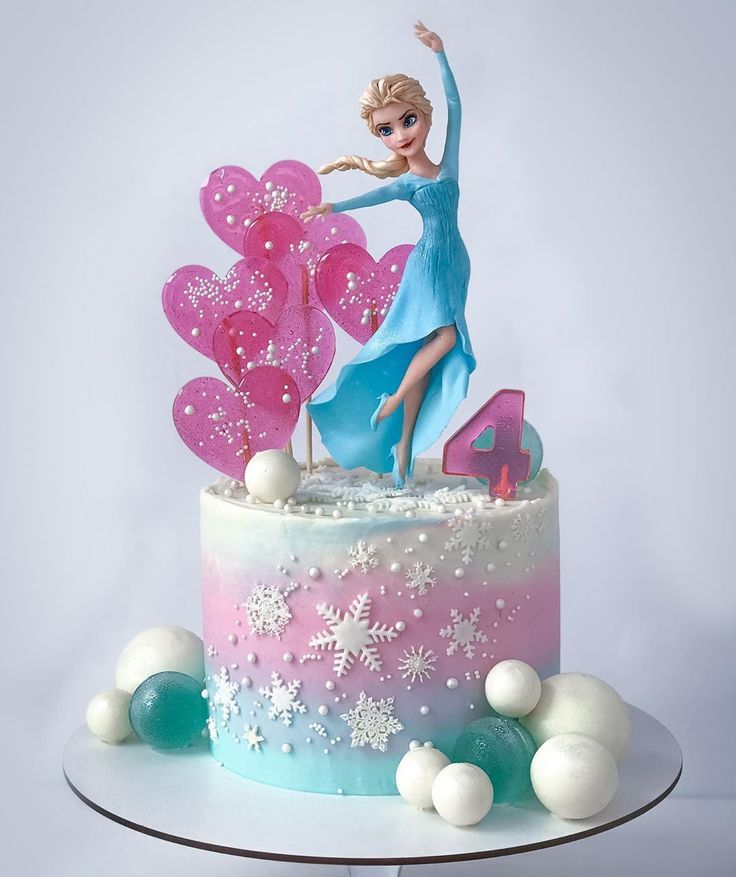 Princess Elsa Cake with pink hearts
This Princess Elsa birthday cake with pink hearts has a terrific fondant figure of her on top of the cake.
Moreover, there are pink hearts made of isomalt near her, and an isomalt pink number 4 is on the other side of her.
This wonderful cake was made by Anna Tortolep
In addition, the cake is decorated with a pink, green, and white stripe. Moreover, there are white snowflakes over the stripes.
In addition, check out these other cakes and cookies with Anna, Elsa, and Olaf