Princess Jasmine Cake
This splendid Princess Jasmine Blue & Gold Cake has a nice fondant figure of her riding Aladdin's Magic Carpet.
This 2 tier cake is dark blue and decorated with gold accents. Aladdin's lamp is on the cake.
This wonderful cake was made by Kabilova Cake
Fondant Jasmine Cake topper
She is riding the flying Carpet on the top of the cake. I like the way the trim on the cake and the carpet are both gold. Her earrings are also gold. Some corners are bent up and others are bent down to show movement. It looks like a scene from the Disney movie Aladdin.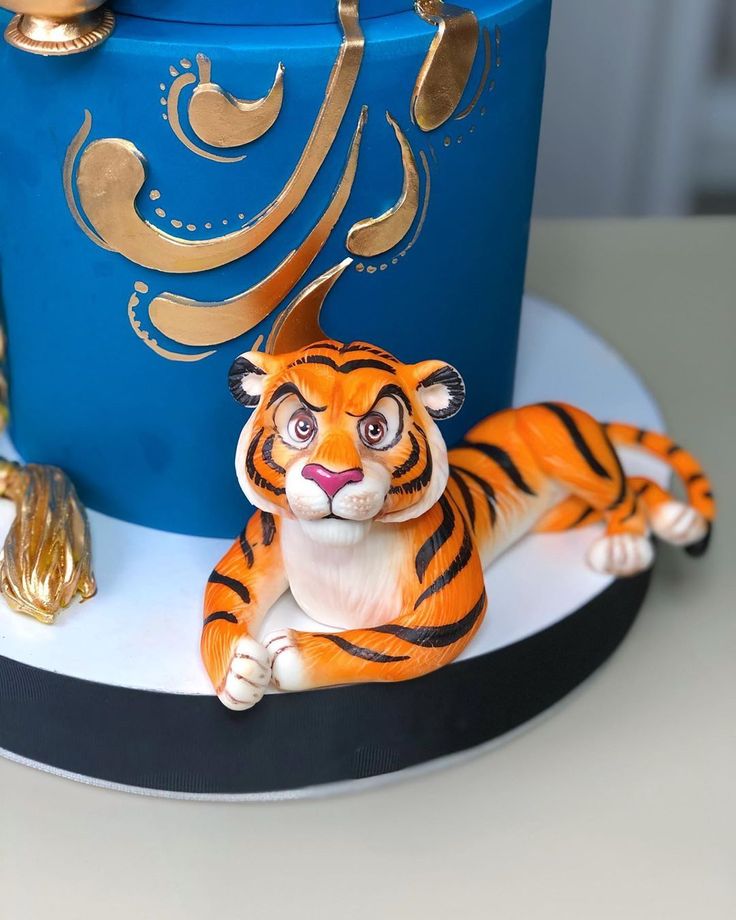 Fondant Rajah figure
A fondant Rajah is lying beside the cake. He looks like he is guarding Jasmine. If you look closely, you can see the texture of his fur.
In short, this cake looks elegant with the dark blue and gold and has terrific fondant figures of Jasmine and Rajah and the Carpet to compliment it.
To see more, take a look at these Jasmine cakes and cookies.
To see her with more Aladdin characters , take a look at these Aladdin cakes and cookies.