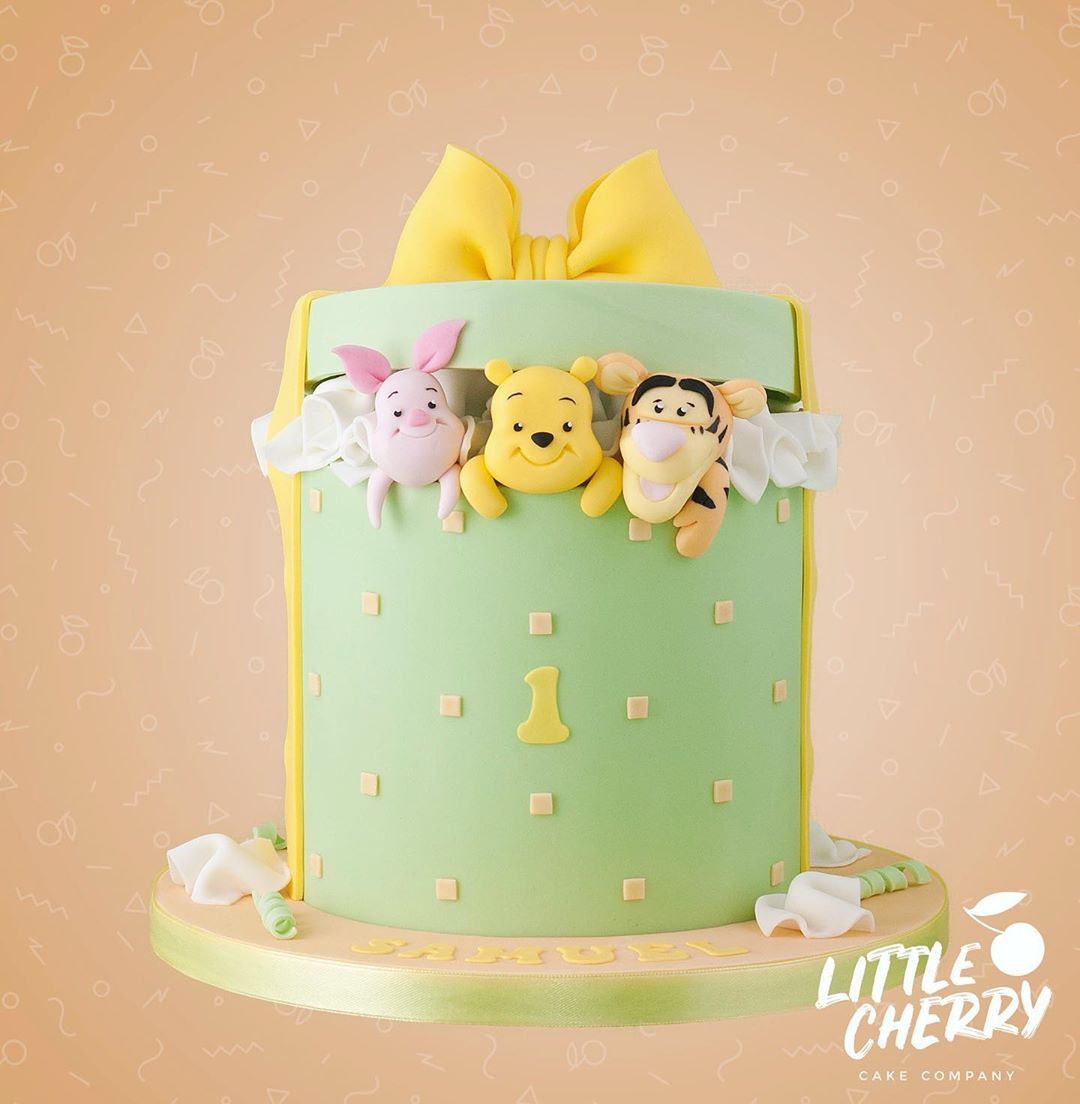 Birthday Present Cake
This adorable Winnie The Pooh birthday present cake looks just like a present. Pooh, Tigger, and Piglet are peeking out the lid of the present to wish the birthday child a Happy 1st Birthday.
This wonderful cake was made by Little Cherry Cake Company .
Firstly, the cake is stacked and covered with fondant to make it a tall present. The lid is off center to allow room for the characters. Pieces of fondant that look like tissue paper are put around each character to fill in the space. Finally, yellow fondant is used to make a ribbon and bow to finish the present.
This is close-up of Piglet, Pooh, and Tigger. They are peeking out of the present. Fondant tissue paper is all around them. In addition, Tracey shows how to make each figure's head and arms.
Moreover, Little Cherry has a terrific tutorial on how to make this cake as well as the figures.
Little cherry cake tutorial of pooh birthday present cake
Tracey does a terrific job showing how to make this amazing cake.
She also made a blue Mickey, Pluto, and Dumbo 1st birthday present cake that is just like this.
In addition, check out these Winnie the Pooh and Friends cakes and cookies.
Also, you may also enjoy the Tigger cakes and cookies.
Lastly, check out these Piglet cakes and cookies and these Eeyore cakes and cookies.