Carl and Ellie Wedding cake
This terrific Up-Nightmare Before Christmas-LOTR Wedding Cake combines these themes to make a really nice cake.
This wonderful cake was made by Little Cherry Cake Company
Carl and Ellie Fredricksen Wedding cake
Carl and Ellie Fredricksen are the star couple on this cake. I like the way Tracey used their chairs to represent them as the wedding cake topper.
When you see Carl later in life, he still has the chairs where he and Ellie spent many hours of their lives together.
In addition, if you look closely at the top of the curvy hill from Nightmare Before Christmas, you can see Carl's house with the balloons coming out of the chimney.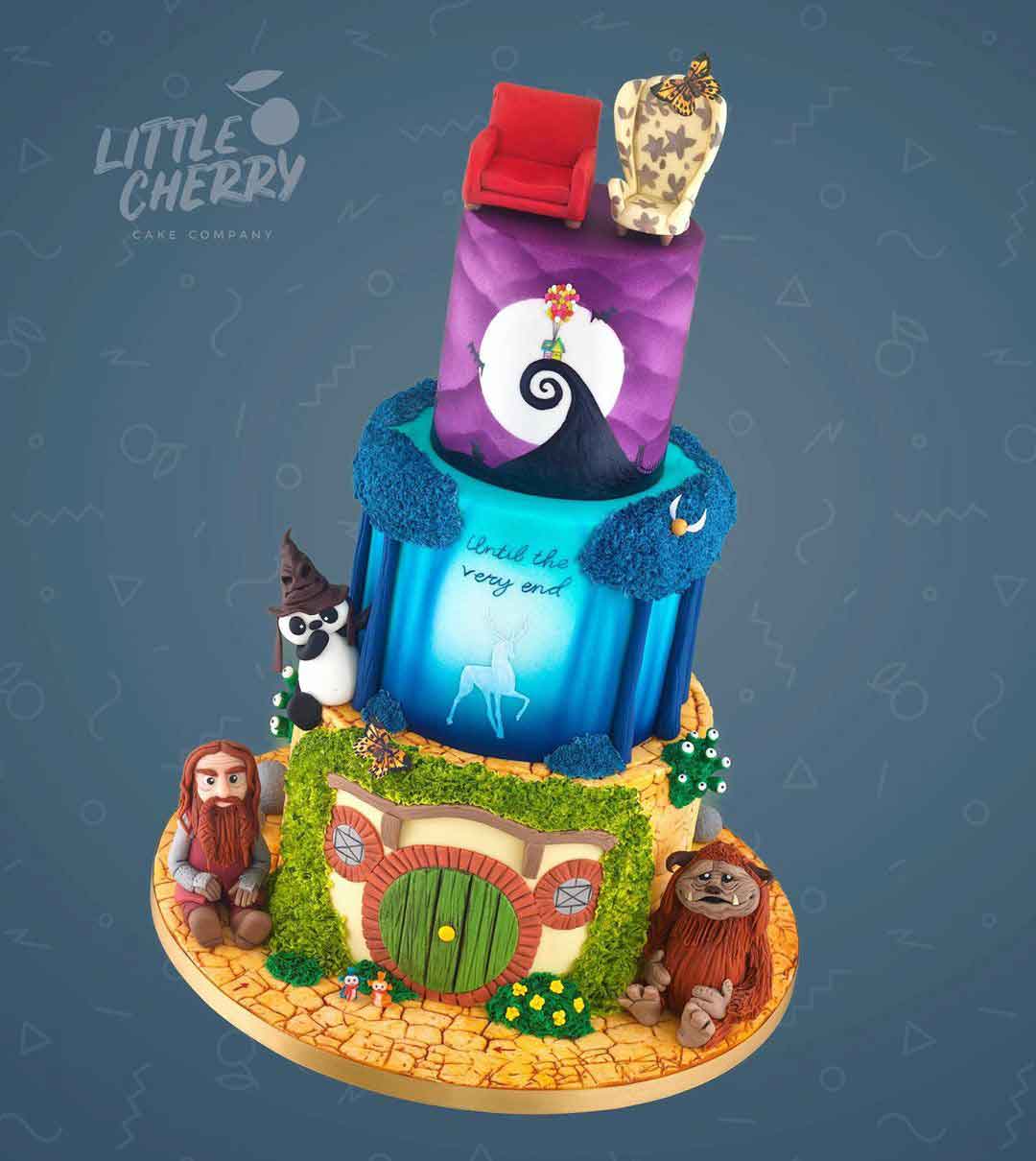 Hobbit-Hole cake tier
The bottom of there cake is decorated to look like a Hobbit- hole. It has the round door and round windows.
The middle tier gives a nod to Harry Potter. A patronus shaped like a deer is in the center. The words Until the very end are above it.
Those words make me think of Carl remembering Ellie until the very end and or how much he loved her.
If you look up in the tree, you can see a golden snitch.
Tracey has a splendid tutorial on how she made Carl and Ellie's chairs.
Up Wedding Cake Topper Tutorial
Check out these other pop culture wedding cakes.