Simone Lopez made this stunning Thor Cake Topper from chocolate and sugar. This cake topper has Thor standing among rocks. There is energy rising from the rocks. The same energy is also coming from Thor's hammer, Mjölnir. Thor has a massive red cape and black, grey, and gold armor and boots.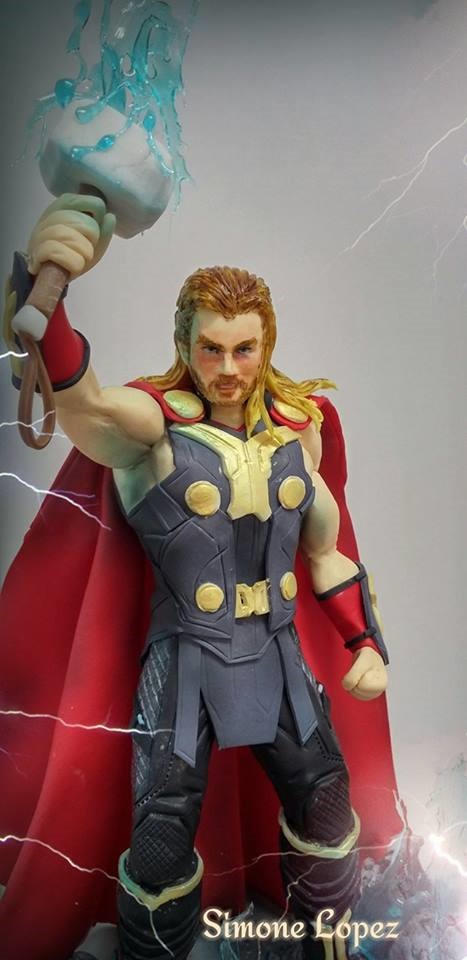 Here is a close-up of Thor. The detail on this cake topper is stunning.
Here are some in progress shots which show how Simone make this amazing Cake Topper.
Simone started with two wooden dowels for support.
The basic body shape was added.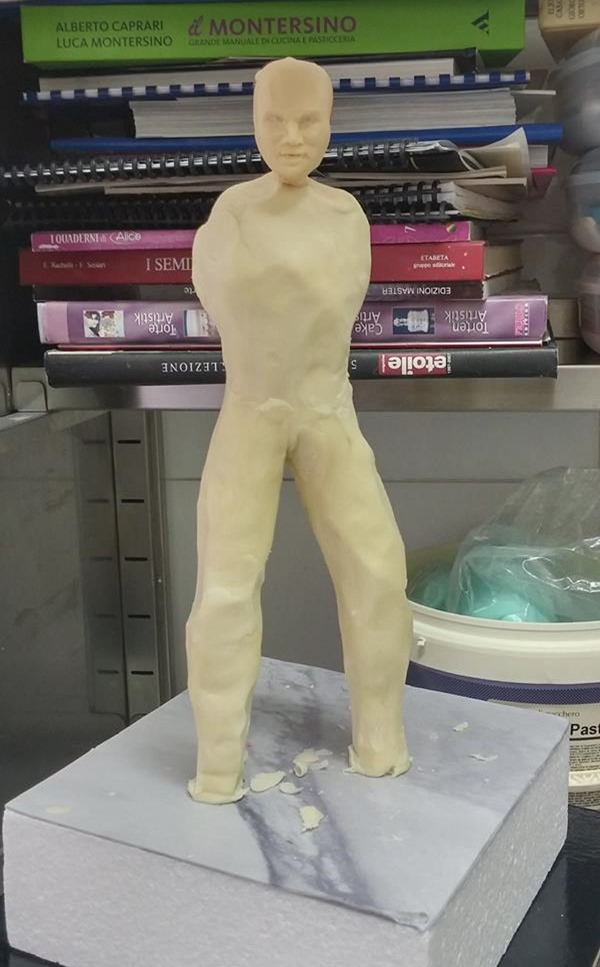 Notice that the head is already sculpted before being added.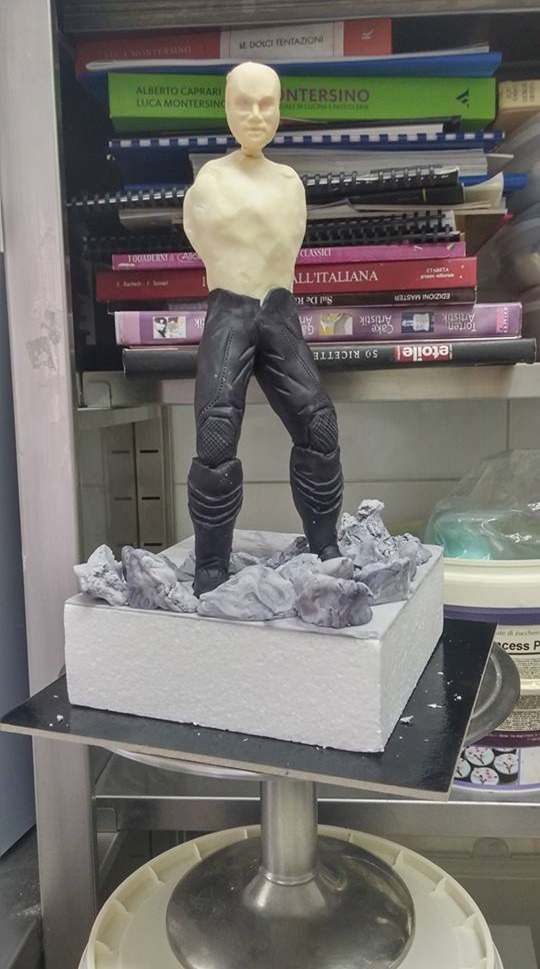 The rocks around Thors feet were added. Thor's now has pants and boots. At this point they are black, none of the gold accents have been added.
Thor now has arms, but no hands. His torso is more sculpted. Gold accents have been added to the boots.
Thor's armor has been added.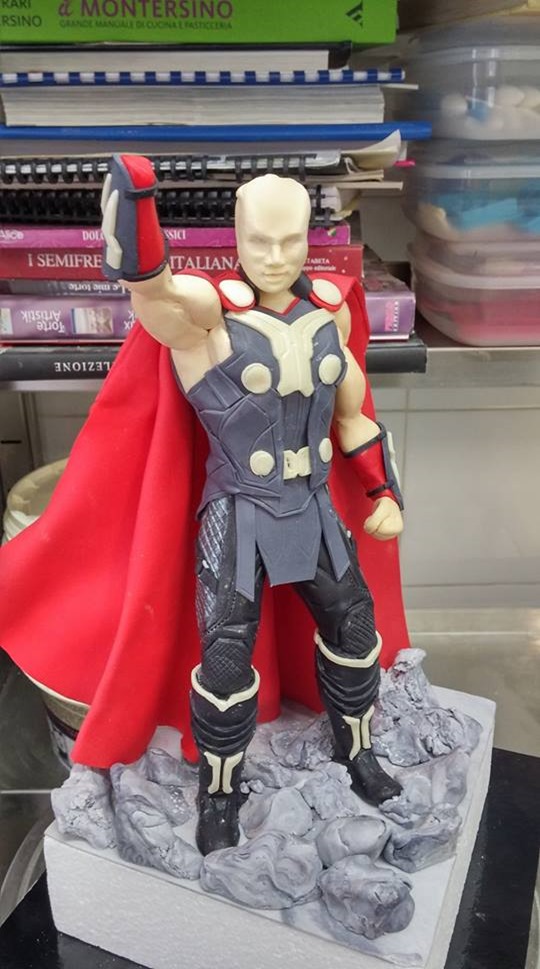 Thor's cape has been added. It is amazing how much the cape adds to Thor's look. The bright red really contrasts well with all of the black and grey.
Thor's gauntlets have been added. The hand without Mjölnir has been added.
Here's is the final product.
Take a look at these marvelous Thor Cakes & Cookies