This marvelous Incredibles cake features Violet. She has powers of invisibility and the ability to generate force fields. She is holding a force field in her hand.
This wonderful cake was made by Letterpress Bakery.
This cake was part of an Incredibles Cake collaboration to celebrate the Incredibles 2 movie.
Here's a terrific How to Make Violet Cake tutorial the baker made.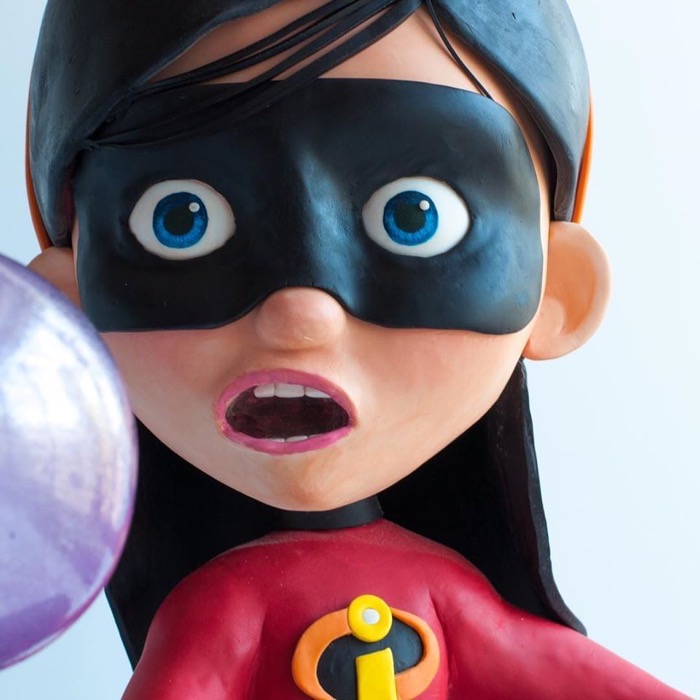 Here's a close-up of her face and mask. She was made using modeling chocolate.
Here's a picture of Violet without her mask.
The force field was made from blown sugar.
Please check out this Elastigirl Cake Tutorial
and this Dash Cake Cake Tutorial.
and this Mr. Incredible Cake tutorial
and this Baby Jack-Jack Cake Tutorial
and this Edna Mode Cake Tutorial