Yesterday, in celebration of the amazing season finale of The Mandalorian,  I posted a stunning cookie featuring The Mandalorian and Baby Yoda. Today, I wanted to focus on that episode's other star – Boba Fett.
I first shared this awesome LEGO Boba Fett Cake back in 2012, so I thought it was time to spotlight it again.
This wonderful cake was made by Piece of Cake – Custom Cakes by Mark.  It recreates in LEGO a scene from The Empire Strikes Back. In this scene, Boba Fett is transporting Han Solo in Carbonite to Slave I.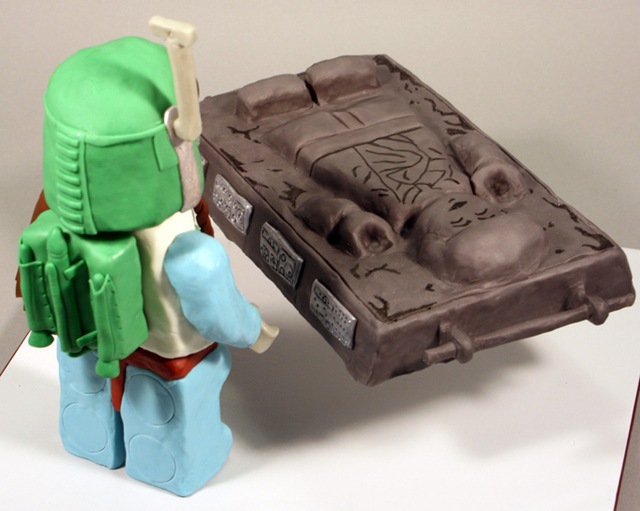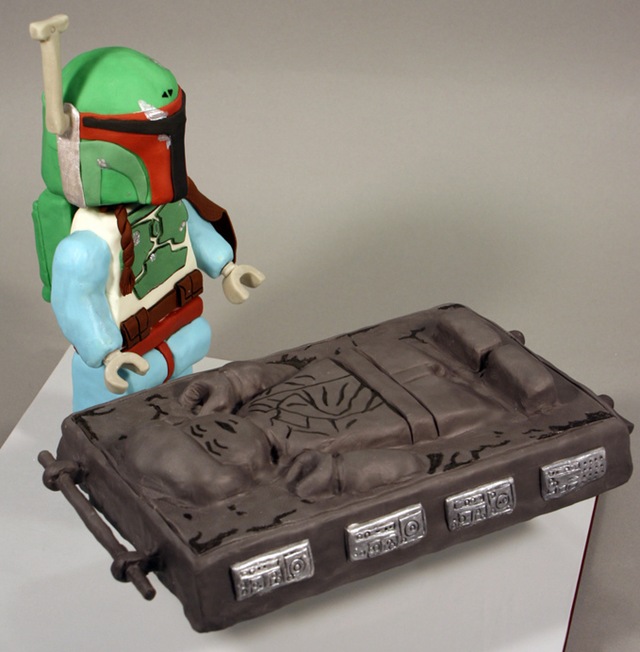 I really like how it looks like Han Solo in Carbonite is floating in air.  That is so cool!
Planning a party in a galaxy far, far away? Take a look at these amazing Star Wars Cakes and Cookies.