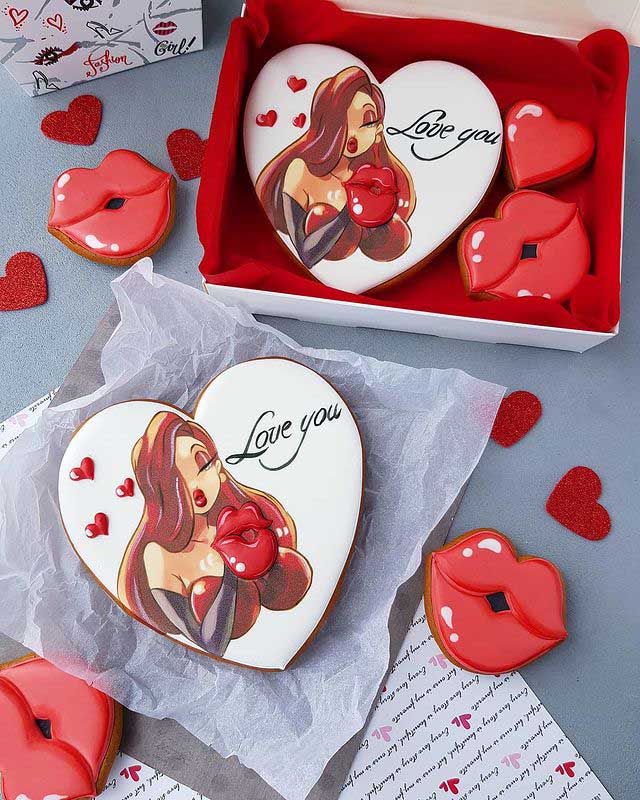 Jessica Rabbit Valentine's Day Cookie
This Glamorous Jessica Rabbit cookie is perfect for Valentine's Day. It is a white heart shaped cookie with Jessica in the middle. She is holding large cartoon red kissing lips. The word Love is written on the cookie.
This wonderful cookie was made by Angela S Sweets.
Moreover, there is a small red heart shaped cookie and a cartoon red kissing lips cookie in the set.
Jessica is one of the most glamorous animated characters Disney has produced. I like the what she says to Eddie Valiant in Who Framed Roger Rabbit, "I'm not bad, I'm just drawn that way."
Roger Rabbit is married to Jessica Rabbit. Jessica loves Roger because he makes her laugh.
In addition, take a look at this romantic Aladdin and Jasmine cake posted yesterday.
Moreover, check back tomorrow to see another pop culture Valentine's Day couple.