This terrific Flash Cake was made by Teté Cakes Design. I love how it looks like the Flash is racing past buildings with a lightning bolt above him. This cake radiates speed!
This gorgeous cake was made for Comicake 2015, a collaboration of bakers from Spain, Mexico and Argentina. These bakers got together to do something that they love. In addition to reading comics, now they can eat them too!
Here is a close-up of the Flash.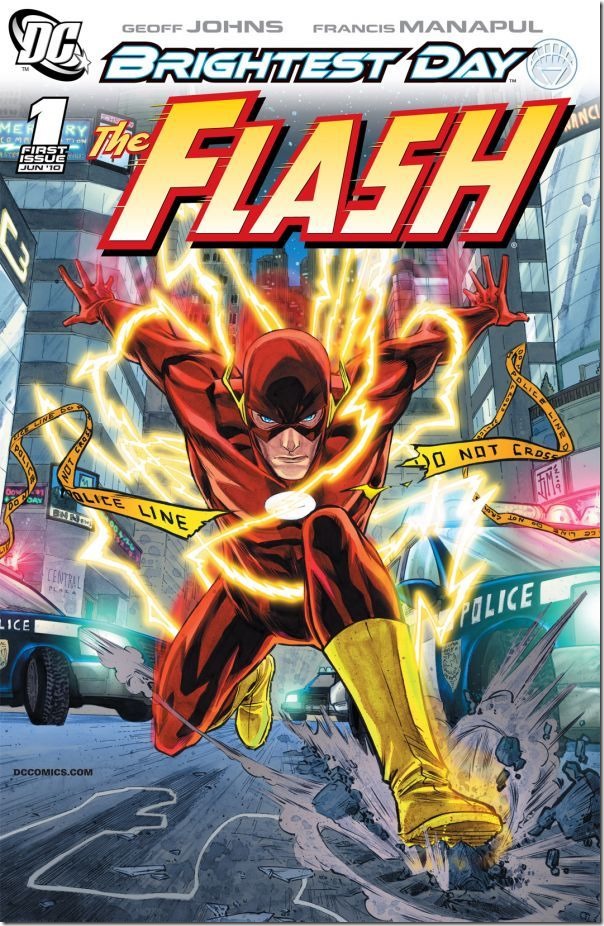 This cake is based on the cover of 2010's Flash #1.
The Flash was made from gumpaste and fondant.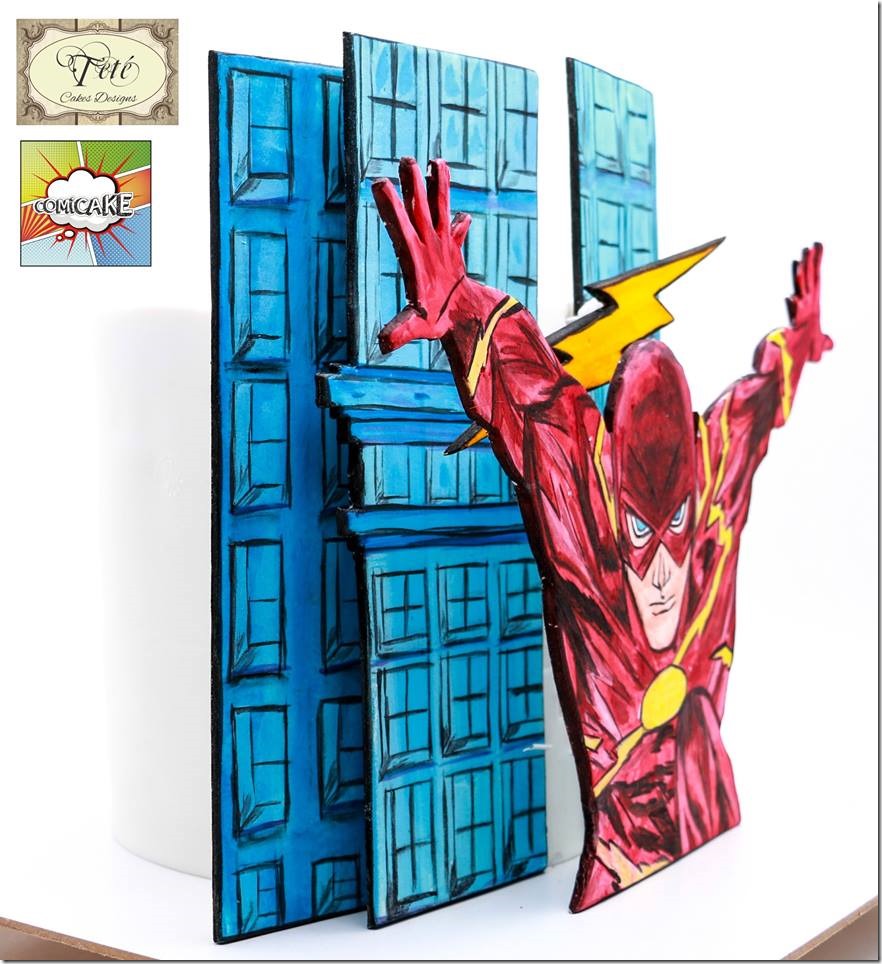 The visuals on this cake are so eye popping because the Flash is actually in front of the two buildings. The Flash and the two buildings are connected to a chocolate cake. The cake and cake board are white, so they are barely noticeable. Unless you look closely, all you see is the Flash racing past two buildings. Because of this innovative design, the visuals of this cake are stunning!