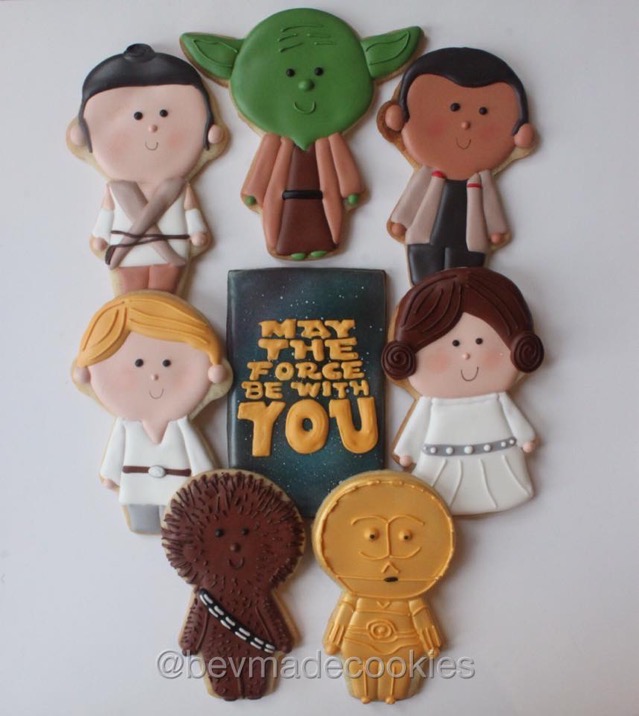 These splendid chibi Star Wars cookies feature Chewbacca, C-3PO, Princess Leia, Luke Skywalker, Fin, Yoda and Rey.
In addition, a blue cookie has the words, May the Force Be with You.
These cookies resemble cute pre-school versions of these characters.
These wonderful cookies were made by Bev Made Cookies.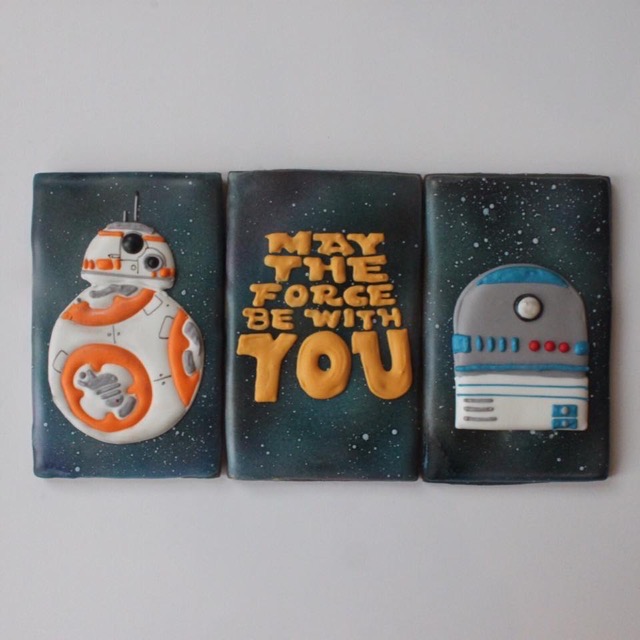 Moreover, a BB-8 cookie and a R2-D2 cookie are also in the set.
These Chewbacca and Finn cookies are cute.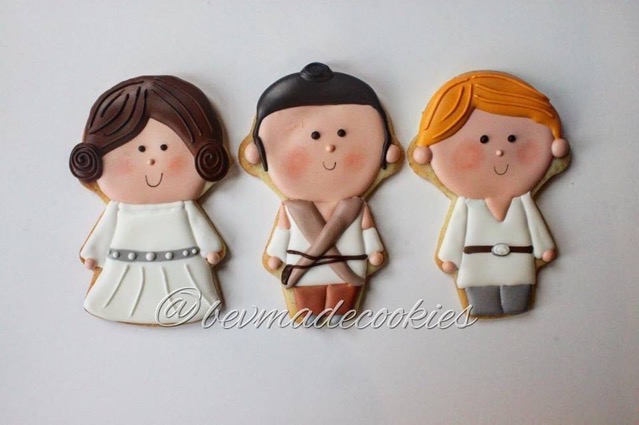 Princess Leia, Rey, and Luke Skywalker cookies have characters with rosy cheeks.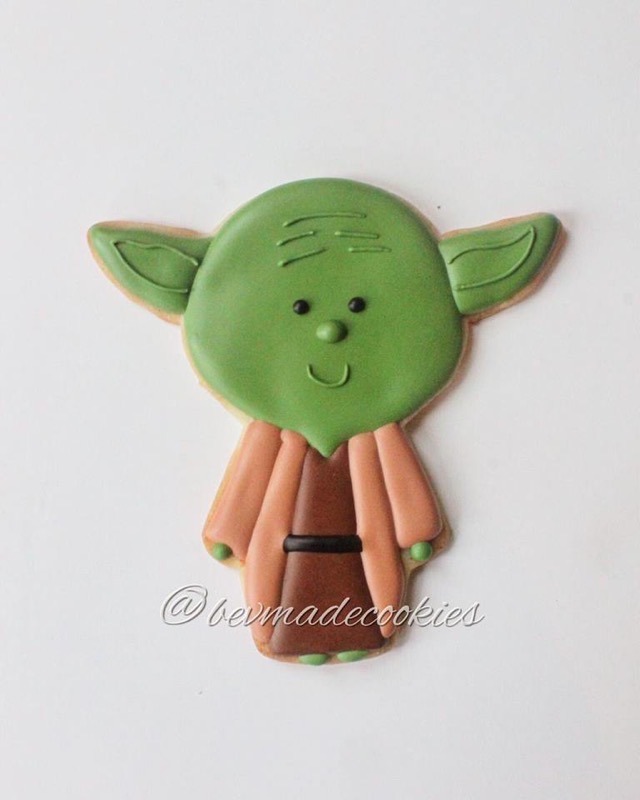 This Yoda cookie is a cute version of the character.
Furthermore, these red, green, and blue lightsaber cookies finish the set.
Also, take a look at these amazingStar Wars Cakes and Cookies.