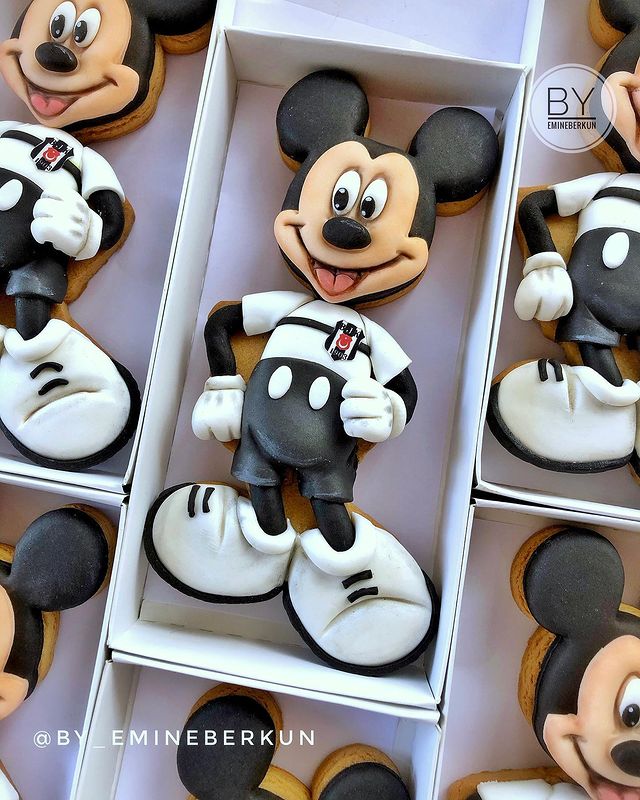 terrific Mickey Mouse cookie set
This terrific Mickey Mouse cookie set is a 2 cookie set of 3-D cookies where one cookie is his head and the other is his body.
This wonderful cookie set was made by By Emineberkun.
Mickey looks a lot like an action figure. He has a 3 dimensional look even though this is a cookie set.
He appears to be made using layers of fondant on top of the cookie.
Firstly, Mickey's ears and the black trim around his face are the first layer on top of the cookie.
Secondly, his face is on top of the ears layer. His mouth is indented and his tongue looks like a separate piece of fondant.
In addition, his eyes and nose are separate pieces on top of the face.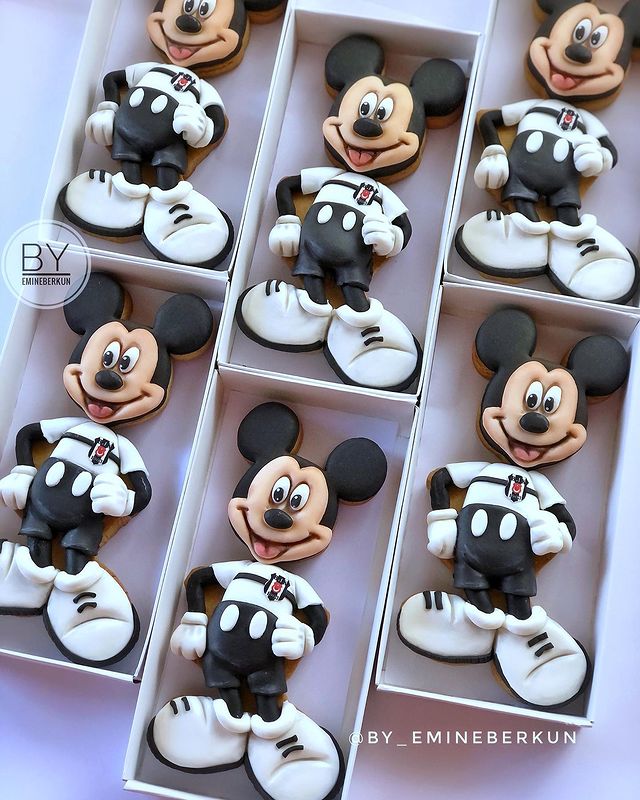 Moreover, his body is rounded and has dimension, instead of just being flat.
I like the way his shoes have dimension. They are turned so you see the tops of them. This adds to the 3-D effect.
In addition, I like the color theming of this cookie set. The white and black shirt match the black shorts and the white shoes.
His soccer uniform has a red and black emblem that matches the rest of the color theme.