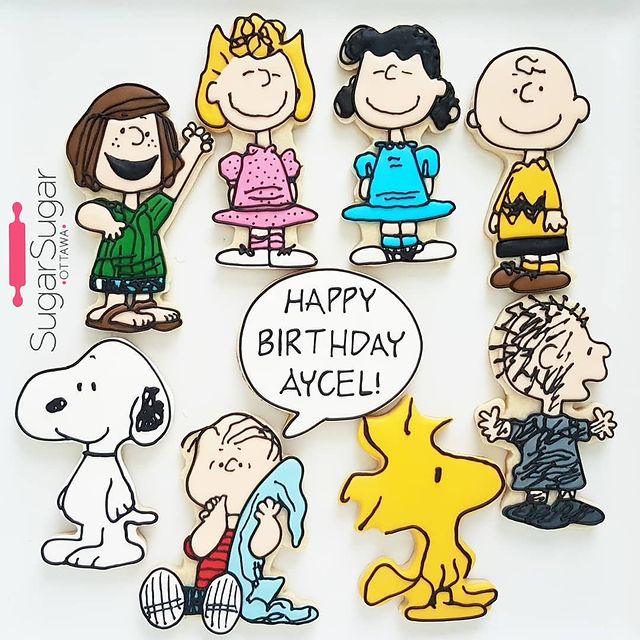 Peanuts Birthday Cookies
These Happy Birthday, Charlie Brown cookies feature him, Linus, Snoopy, Woodstock, Pig-Pen, Peppermint Patty, Sally, Lucy, and Charlie Brown.
These wonderful cookies were made by Sugar Sugar Ottawa.
Each cookie is cut out in the shape of the character. Black royal icing lines outline the character to give it a comic strip look. In addition, additional black royal icing lines and edible marker lines add detail to each cookie.
Furthermore, the original comic strip characters use very few lines to add eyes, nose, and mouth for most of these. This makes it easier to recreate in cookie form.
For your birthday party, take a look at these terrific Charlie Brown Cakes and Cookies.