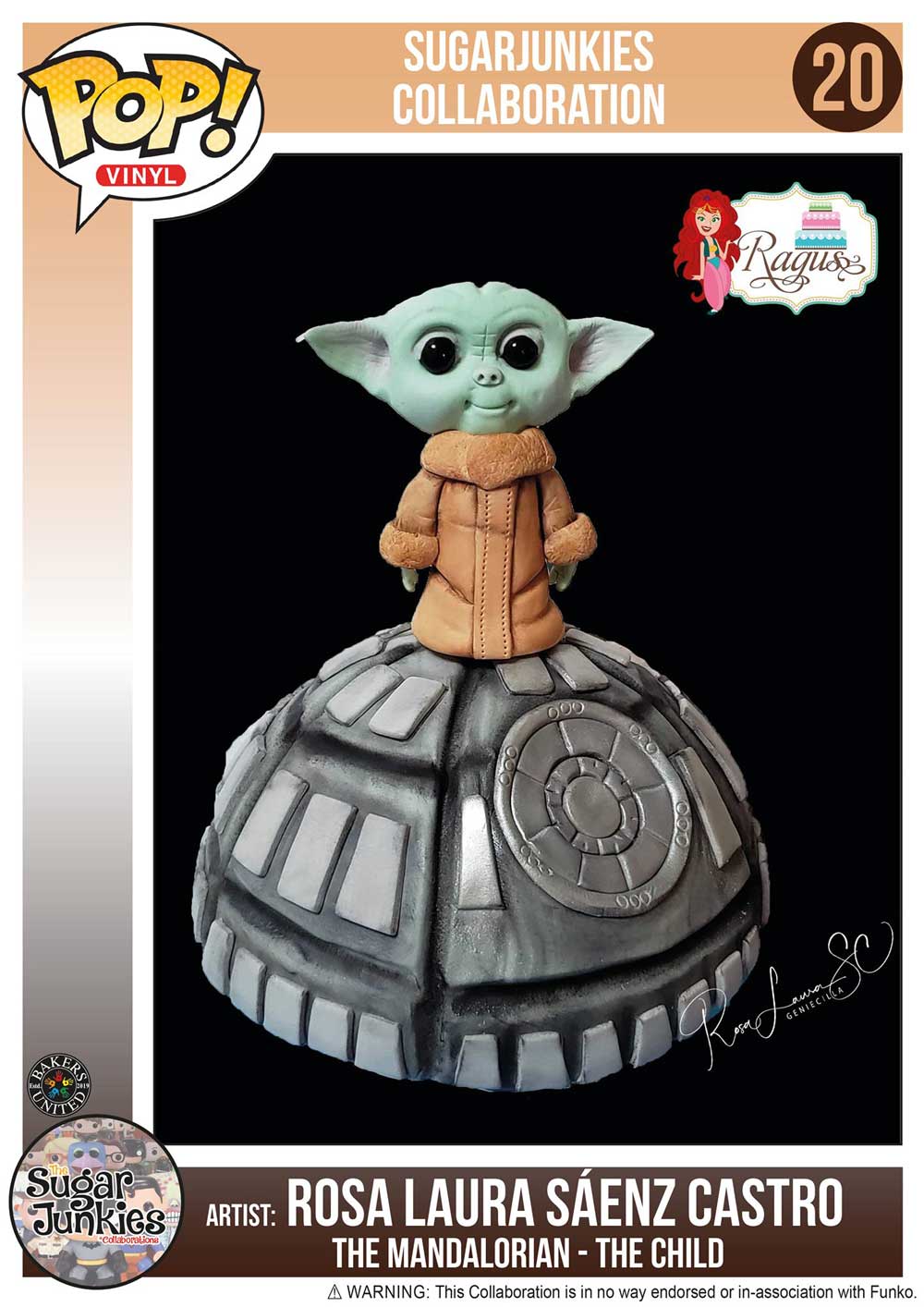 This Funko Pop Baby Yoda Cake has a fondant version of him on top of a Death Star shaped cake.
This wonderful cake was made by Rosa Laura Sáenz Castro.
Here's a close-up of this fondant Baby Yoda or Grogu figure from The Mandalorian.
This cake is part of the Funko Pop Cake collaboration by Sugar Junkies Collaborations.
This Death Star looks like it was made using fondant and shading put on with an airbrush.
For Baby Yoda party ideas, take a look at these
hand-painted Baby Yoda cookies,
and these Baby Yoda 10th birthday cookies,
and this 3-D sculpted Baby Yoda cake.