This Funko Pop Queen of Hearts Cake has a cake board with black and white squares to look like a chess board.
This wonderful cake was made by Julie Rogerson.
This cake is part of the Funko Pop Cake collaboration by Sugar Junkies Collaborations.
This Alice in Wonderland Funko Pop cake is based on the live action movie.
She has red hair and is wearing a gold crown. Her lips are in the shape of a red heart.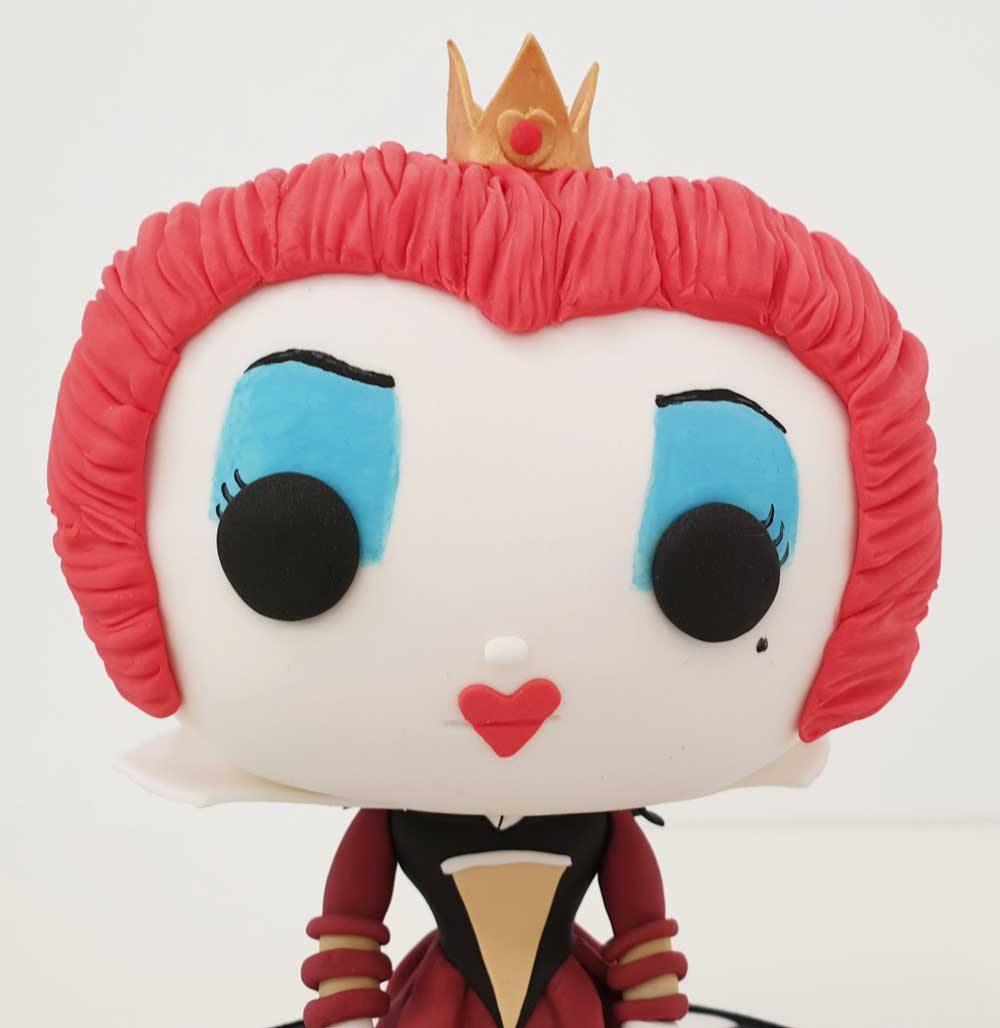 Her dress has gold hearts on the front and match the gold crown. The hearts on the front were simplified down to 3 to hi light them.
Check out these Alice in Wonderland party ideas.
Alice in Wonderland Cake with the Queen of hearts under glass.