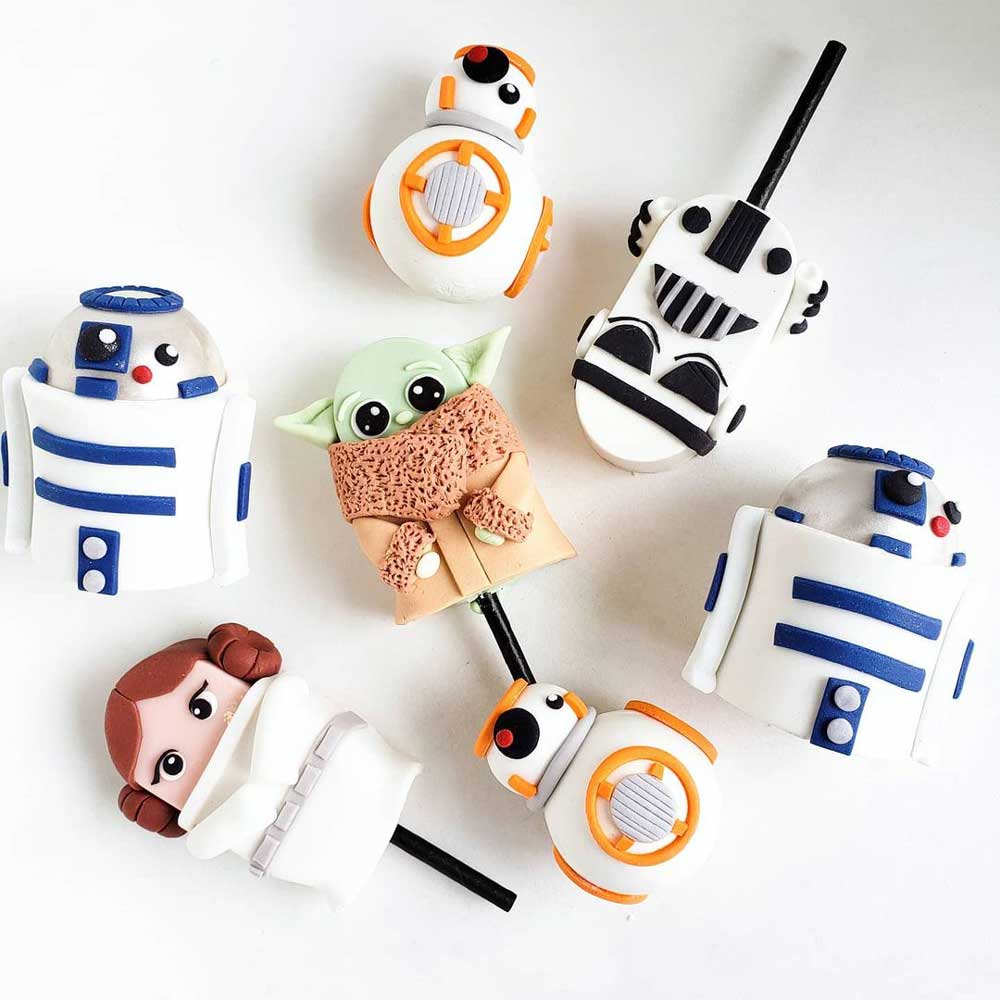 These Star Wars cakesicles with droids, Baby Yoda & Leia are adorable. Since most of the characters are predominately white, your attention gets drawn to the brown and green of Baby Yoda. Also notice the texture of his collar and cuffs.
These wonderful cakesicles were made by gifavarati confeitaria.
In addition, R2-D2 and BB-8 are lying on their back so just the front and sides are decorated. These droids heads may be a separate piece of fondant.
The Princess Leia cakesicle has the classic look with her hair in buns on either side just like in the Star Wars: Episode IV – A New Hope movie. Her dress is white fondant.
A Stormstrooper cakesicle is covered in white chocolate candy melts and has black and gray fondant details.
For more Star Wars Party Ideas:
Chibi Star Wars cookies feature Chewbacca, C-3PO, Princess Leia, Luke Skywalker, Fin, Yoda and Rey.
Darth Vader, Yoda, and Leia cupcakes where each character is 2 cupcakes
Star Wars animated series character cookies of Luke, Yoda, Darth Vader, and Boba Fett
Disney Star Wars Mashup cookies with Darth Vader Donald Duck and Luke Skywalker Mickey Mouse,