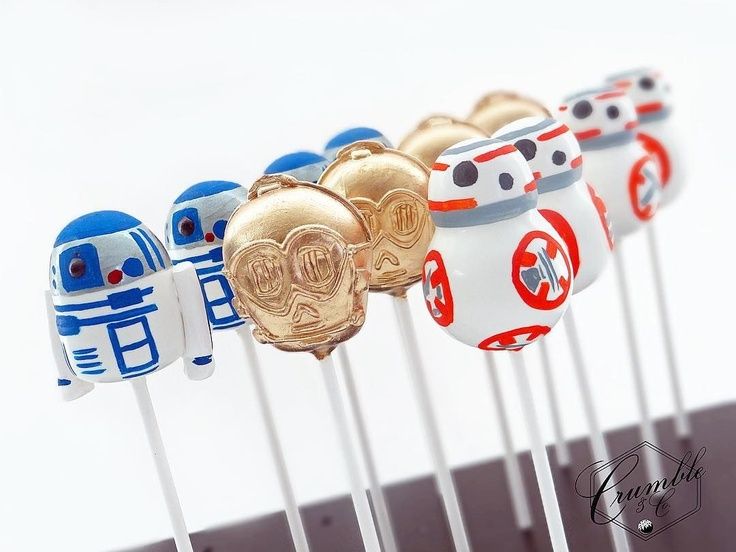 These cute Star Wars Droid Cake Pops were made by Crumble and Co for a baby shower. They feature R2-D2, C-3PO & BB-8.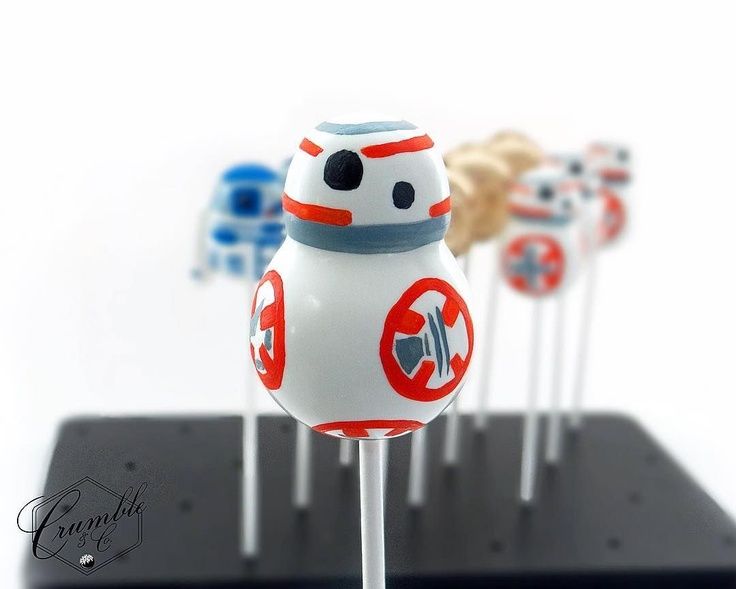 The hand drawn details on BB-8 is wonderful.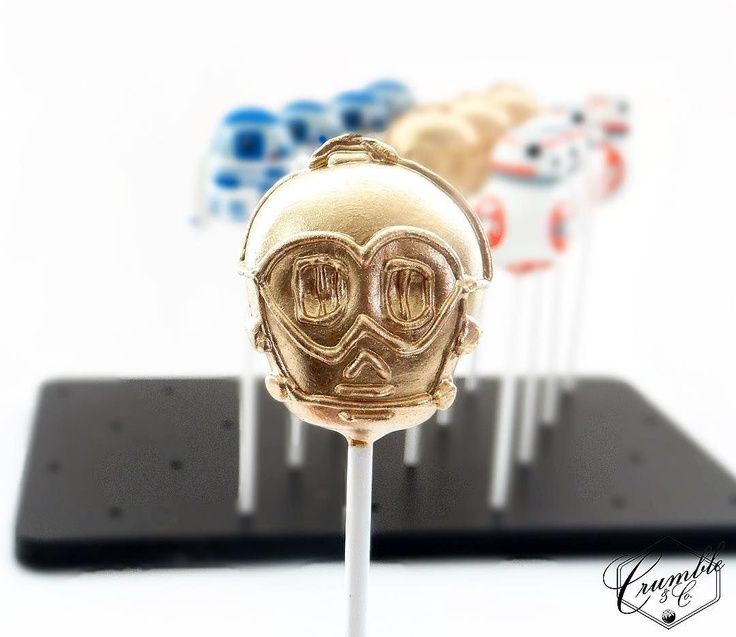 C-3PO's face is terrific. I really like the shinny metallic gold used. Sometimes it can be hard getting a metallic gold without it coming out really dark.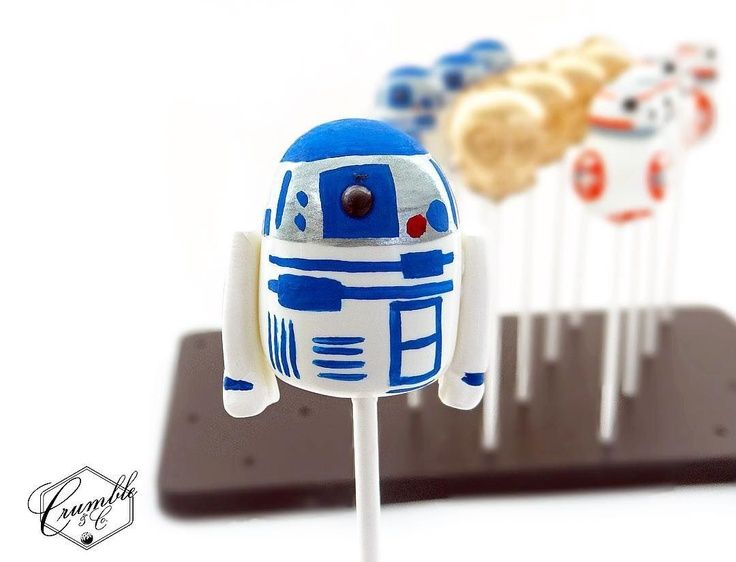 Like BB-8, the hand drawn details on R2 are fantastic.
This is such a cute set of cake pops.
Looking for more Star Wars Cake Pop ideas? Take a look at these:
Cute Baby Yoda and Pod Cake Pops
Spectacular Star Wars Cake Pops. This set includes an incredible cake pop of a Tusken Raider sitting on top of a Bantha.
Star Wars Cake Pops featuring Yoda, The Death Star, and R2-D2.