These Buzz Lightyear 2nd birthday cookies feature a number 2 cookie with the colors of Buzz's uniform. Another cookie has the words, Two infinity and beyond. This is perfect for the 2nd birthday. Green and white cookies have pencil drawings of Buzz in different poses. In addition, there are rocket cookies in Buzz Lightyear colors. The last cookie is purple in the middle with the birthday name is white letters. The outer parts of the cookie are red and white striped. This cookie matches the color of Buzz's wings.
These wonderful cookies were made by Iced To Perfection.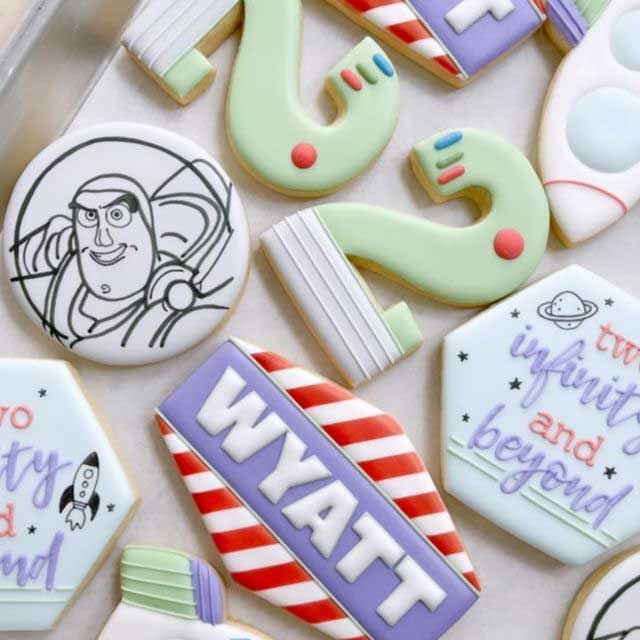 Here's a close-up of the Buzz Lightyear cookie with the black and white drawing of his face.
For more Buzz Lightyear Party Ideas:
Hand-painted Buzz Lightyear Cake
Sculpted Buzz Lightyear cake with wing extended