This Minnie Mouse's Bowtique Cake is a 3 tiered cake that features a fondant Minnie Mouse figure standing on the top of the cake. Behind her are other colors of bows, purses, and shoes. The middle tier of the cake has a birthday name plaque with the child's name. Below that is a purple number 4 for the birthday age. The bottom tier is a purple house with a pink door and white windows.
This wonderful cake was made by Karen Diaz Sweet Art.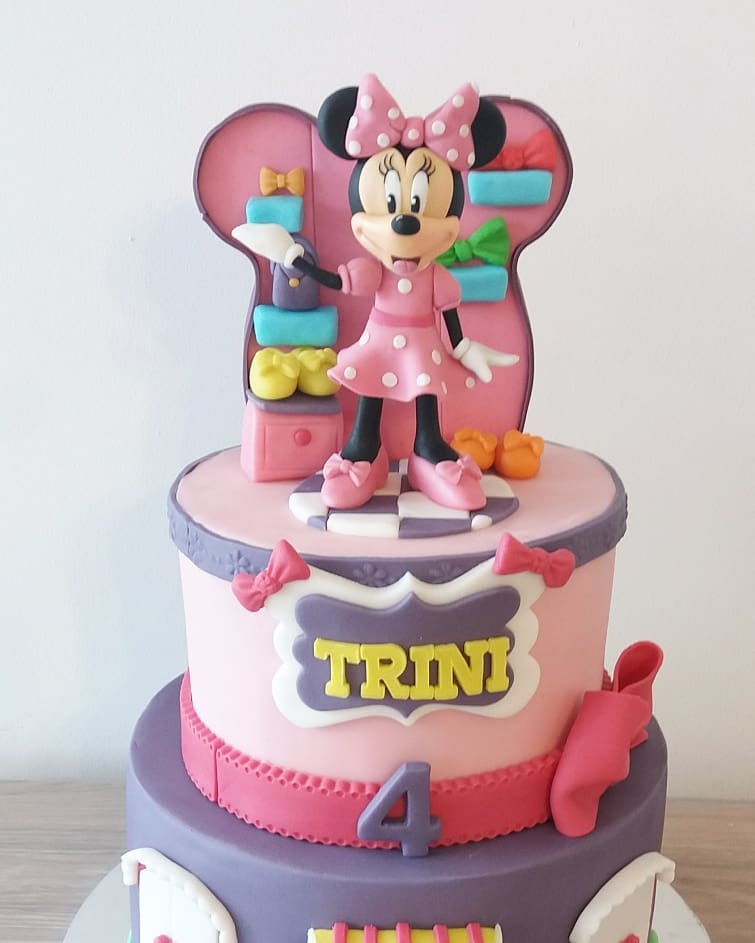 Minnie is wearing a pink dress with white polka-dots and has a matching bow. She is wearing pink shoes.
For more Minnie Mouse party ideas:
Surprise! It's Minnie Popping Out of a Cake
Fondant Pink Minnie Mouse cake with pink stripes
Beautiful Minnie Mouse cake with fondant Minnie Mouse