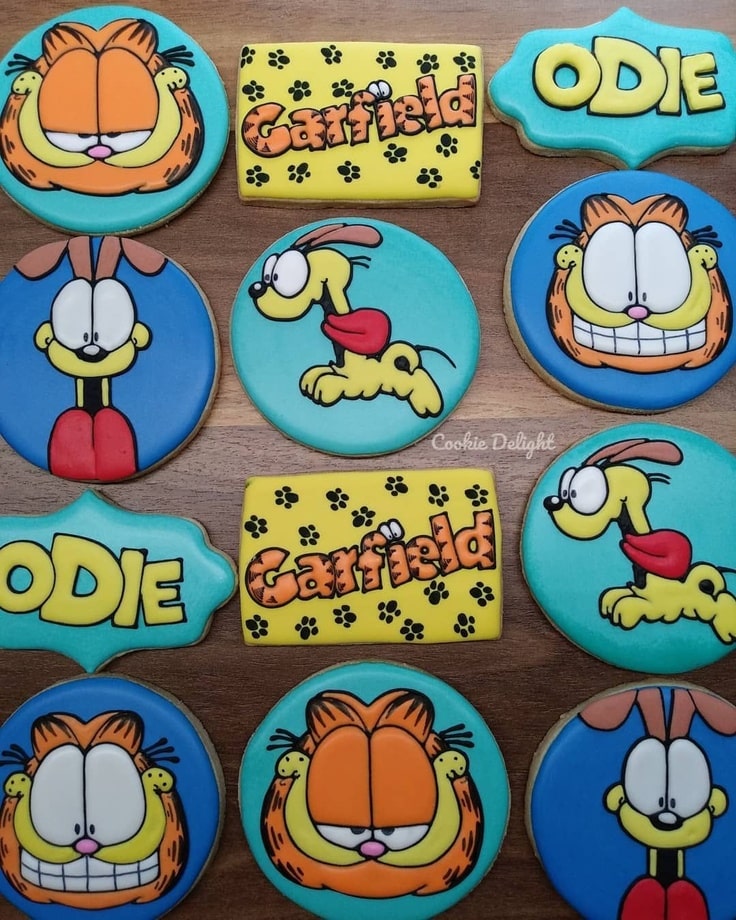 These great Garfield and Odie Cookies were made by Kookie Delight. Lana's designs of Garfield and Odo are absolutely terrific. They look just like in the comic strip.
There are six different designs in this delightful set:
A Garfield logo. The letter are orange with black stripes just like a certain lasagna loving cat. The background is yellow with black paw prints on it.
A Odie logo. Each letter is a different size and they're slightly cockeyed.
Two cookies of Garfield – one where he is grinning and one with a plain facial expression.
Two cookies of Odie – a close-up of his face and gigantic tongue and a cookie where he is running.
Here are close-ups of these wonderful cookies: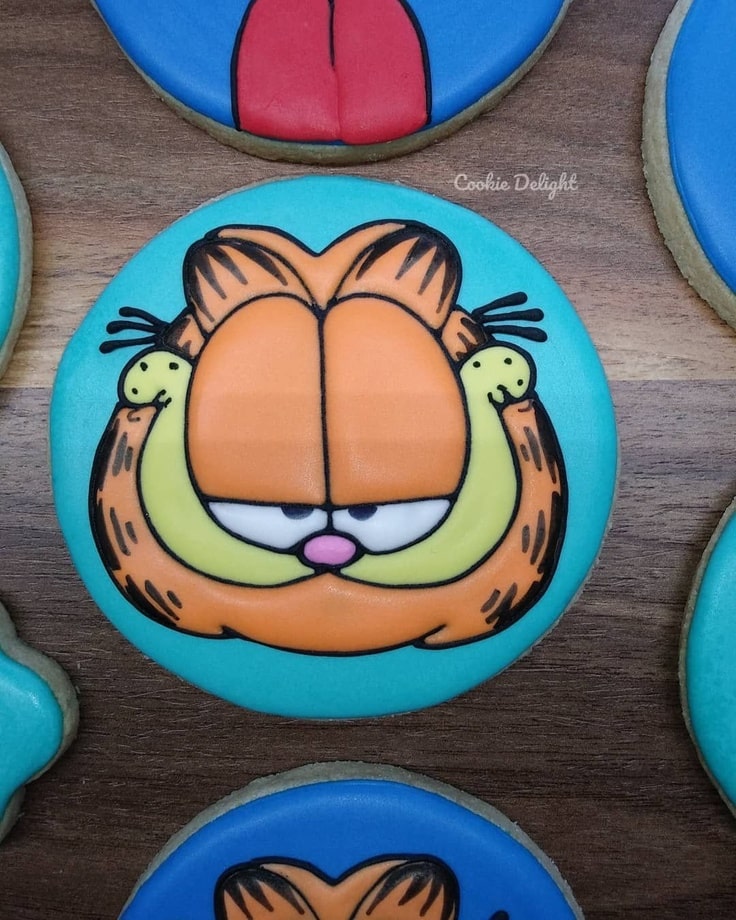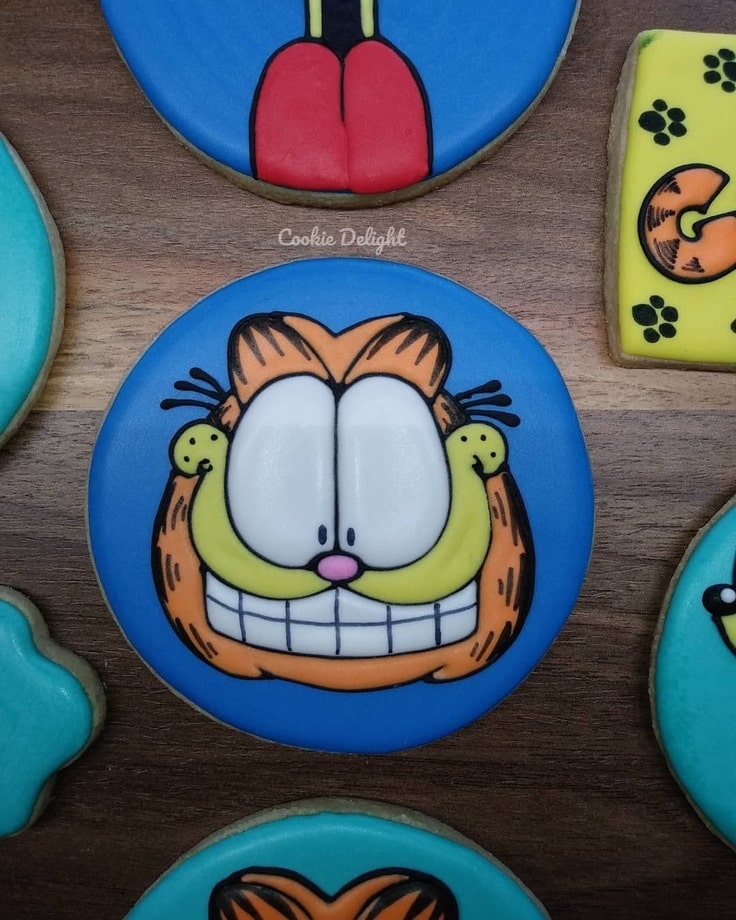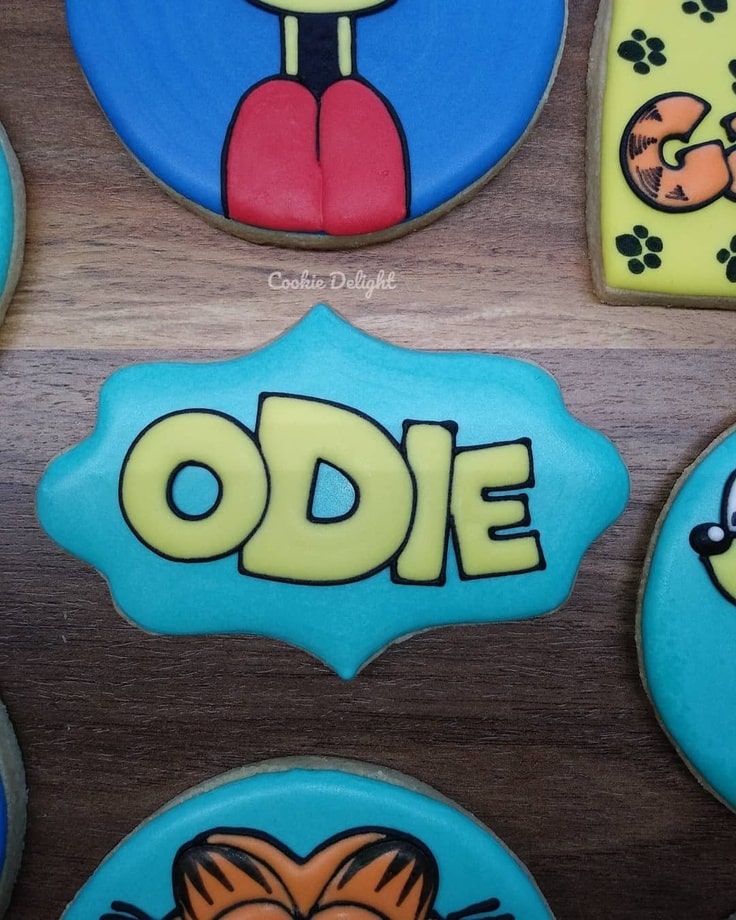 Planning a Garfield Party?
These wonderful Garfield Cookies show how Garfield has changed over the years.
Help! Someone took a knife to Garfield! The results? This amazing Garfield Pumpkin
These great cookies featuring Garfield and his friends
Did you know Garfield makes cute cupcakes?