This brilliant Light-up Borg Cake was made by Cakes Salt Lake. The cake is a cube with different pipes and panels on the outside. Chelsie inset into the top and the sides of the cake circular green lights, so the cake gives off an unearthly green glow. The effect of this is so cool!
Here are two more pictures of this incredibly cool cake: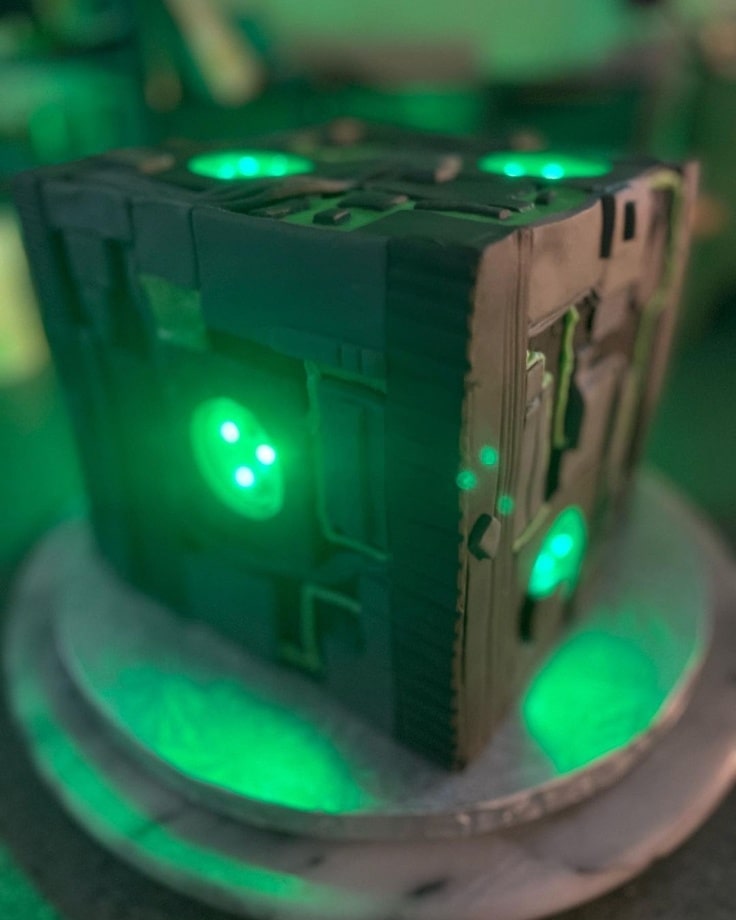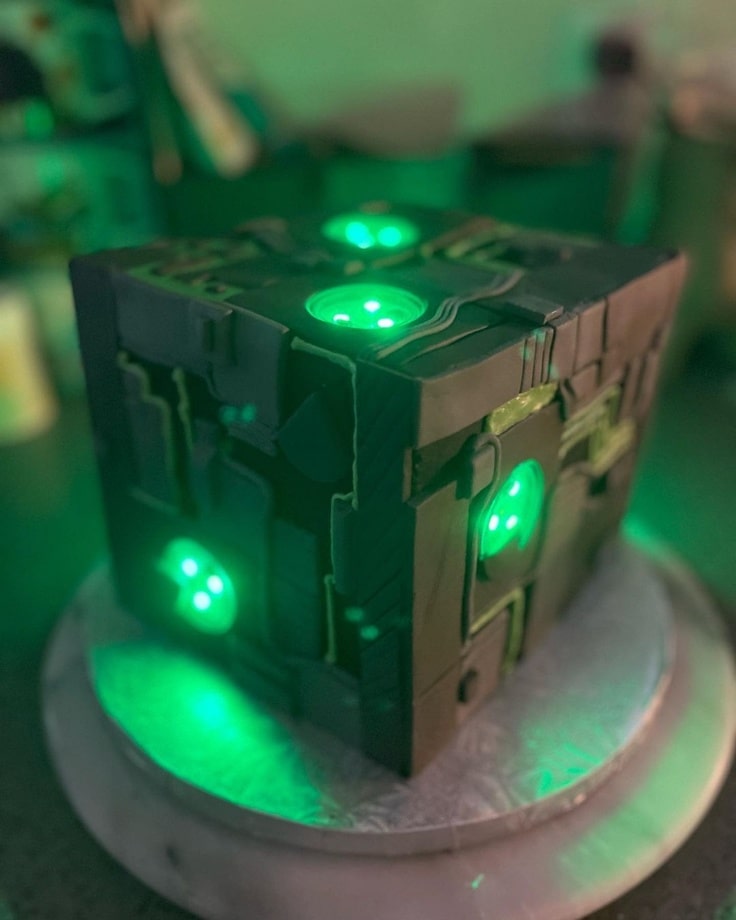 Planning a Star Trek Party? Prepare to assimilate these Borg treats.
Geektastic Borg Hello Kitty Cake.