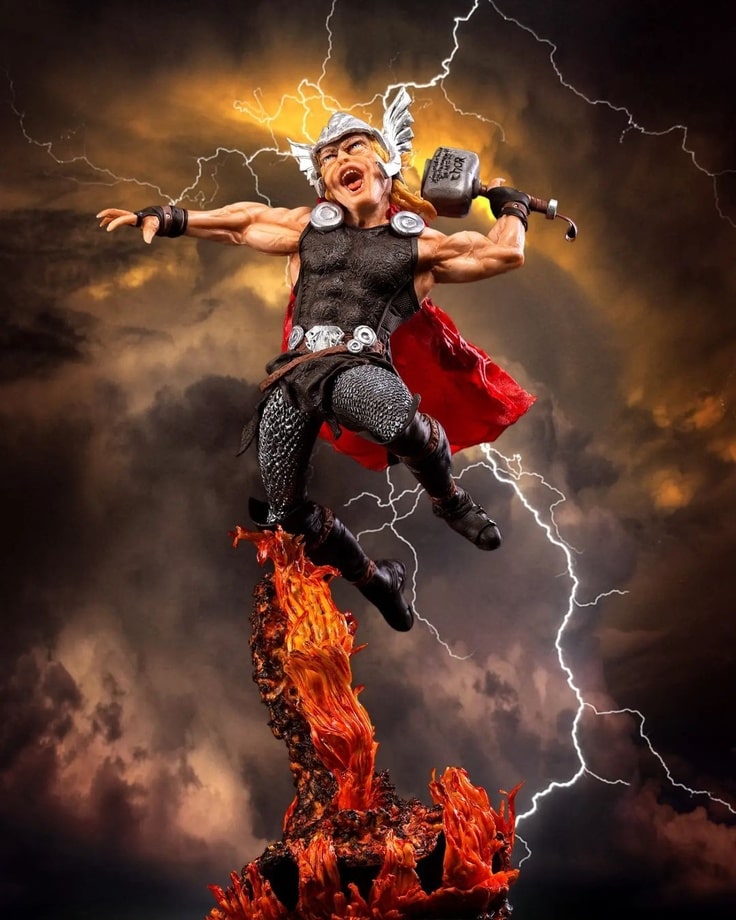 This amazing Thor Fights Fire Cake was made by Valentin Maevskiy. Valentin made this for the Myths Cake Collaboration.
This cake features a massive wave of fire and lava spewing from the ground. Above the flames is Thor. He has Mjölnir in his right hand. Thor is the God of Thunder and is calling down lightning at the ground. The sky behind Thor is filled with swirling clouds and lightning. I really like how Valentin took the photograph of his wonderful cake and added to it the clouds and lightning. The final effect is stunning!
Here is this wonderful cake without the added background:
Looking for more Thor Cake Ideas? Check out this stunning trilogy of Thor: Ragnarok Cakes featuring Thor, Loki and Hela. They are absolutely amazing!!!