This absolutely amazing Small World Smoothie Bowl was made by Thirsty for Tea. Bonnie did a wonderful job creating this smoothie bowl. It features three Hula dancers, a palm tree and the sun. I love that she included the sun from that room in It's A Small World.
Smoothie Bowl ingredients:
~The dancers are made with melted chocolate, dried pineapple, freeze-dried raspberries, white nonpareil sprinkles, icing, & guava paste.
~The sun and flowers are made with macadamia nut shortbread, chocolate, guava paste, & icing
~the smoothie base is made with bananas, coconut milk & butterfly pea flower tea powder
~the grass/sand/tree is made with matcha, coconut, shortbread crumbs, banana, & kiwi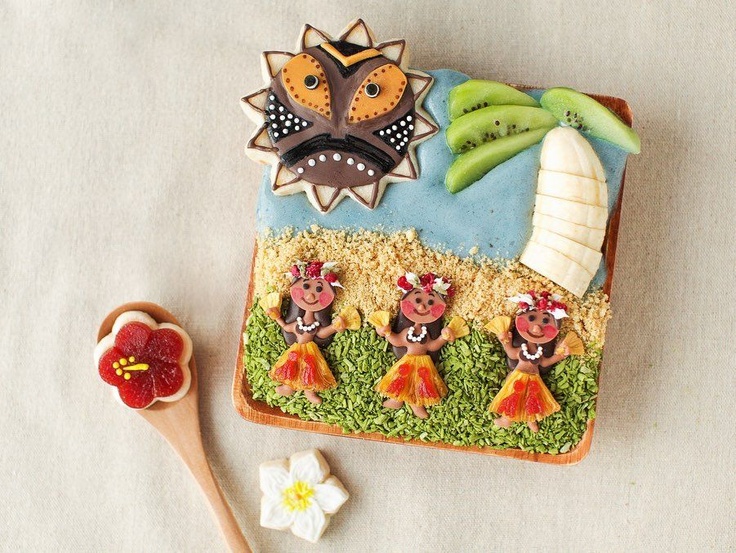 The It's A Small World book in Bonnie's photos was created for the 55 anniversary of the ride. It was adapted by Lauren Clauss, illustrated by Steph Lew, designed by Winnie Ho, and published by Golden Books.
I've featured It's A Small World a few times in this past.
This Small World Wedding Cake is beautiful.
These amazing Disney painted pumpkins include a pumpkin featuring the some of the kids from the ride.
These Wooden Disneyland Easter Eggs include an egg of the Small World clock.