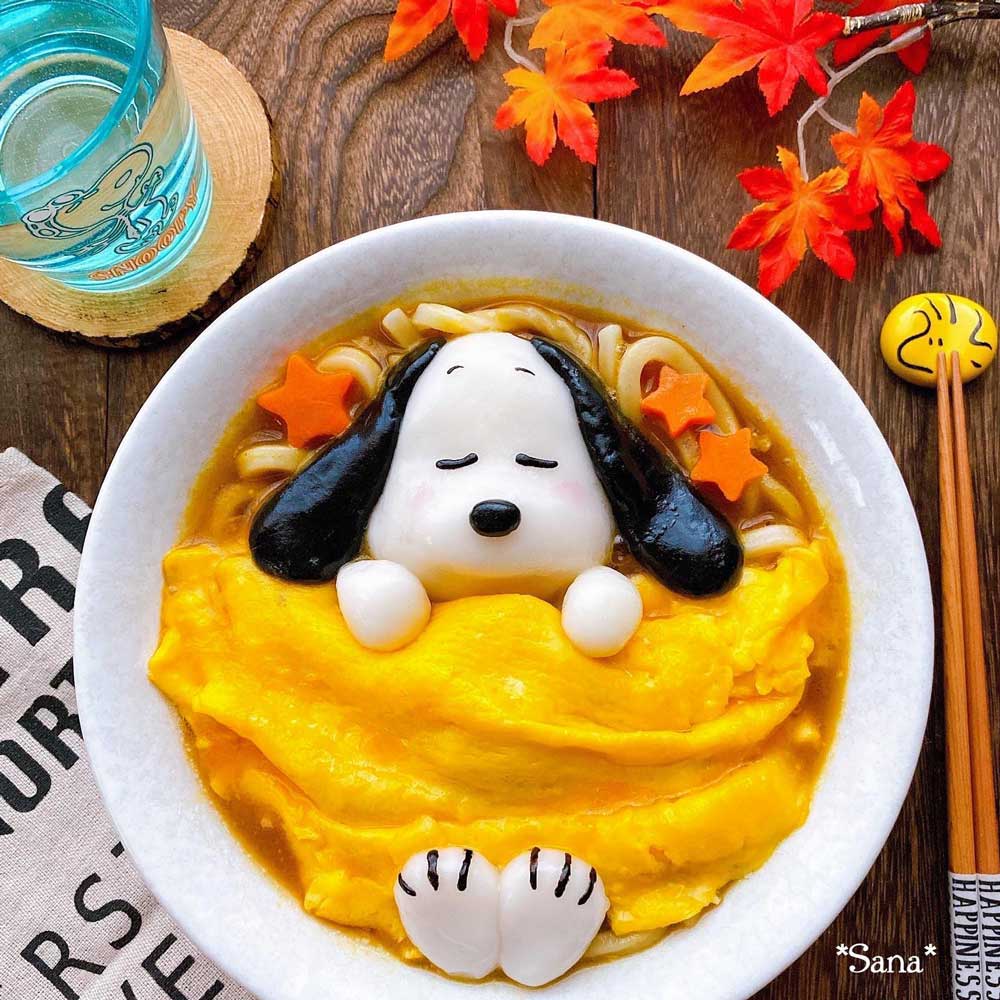 This Snoopy udon noodle bowl is filled with curry udon. On top of the noodles is Snoopy who looks like he was made using mantou dough. He is covered with an egg blanket.
This wonderful Charlie Brown food art was made by Sana. It looks like his ears, head, feet, and hands are separate pieces of bao or mantou buns. Carrots are cut in the shape of stars and are placed around his head. He is covered in an egg blanket.Also this reminds of a Snoopy bento box. An interesting thing that I learned is that stuffed Chinese steamed buns are called Bao buns and unstuffed buns are called Mantou. What a cute way to serve Udon noodles.
For more Snoopy party ideas:
Here are Snoopy and Charlie Brown ham and egg breakfast sandwiches.
Snoopy Cookies with Red Hearts