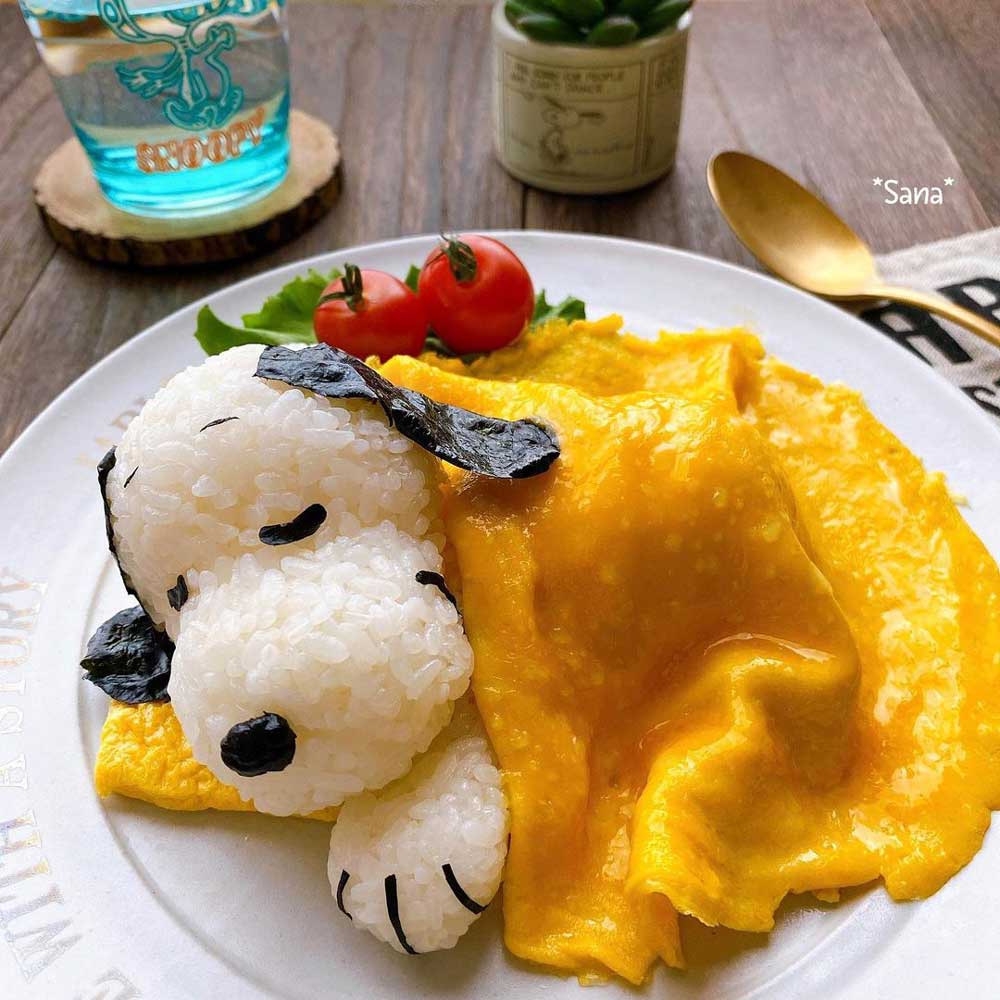 This egg & rice Snoopy bento features a sticky rice version of Snoopy. He is covered with an egg blanket. His ears and nose were made with Nori, aka. seaweed.
This wonderful Charlie Brown food art was made by Sana. .Snoopy is covered in an egg blanket. The rest of the meal is hidden by the egg blanket. What a cute and creative way to have rice with the rest of the meal.
For more Snoopy party ideas:
Here are Snoopy and Charlie Brown ham and egg breakfast sandwiches.
Also a Bao Snoopy udon noodle bowl
Snoopy Cookies with Red Hearts