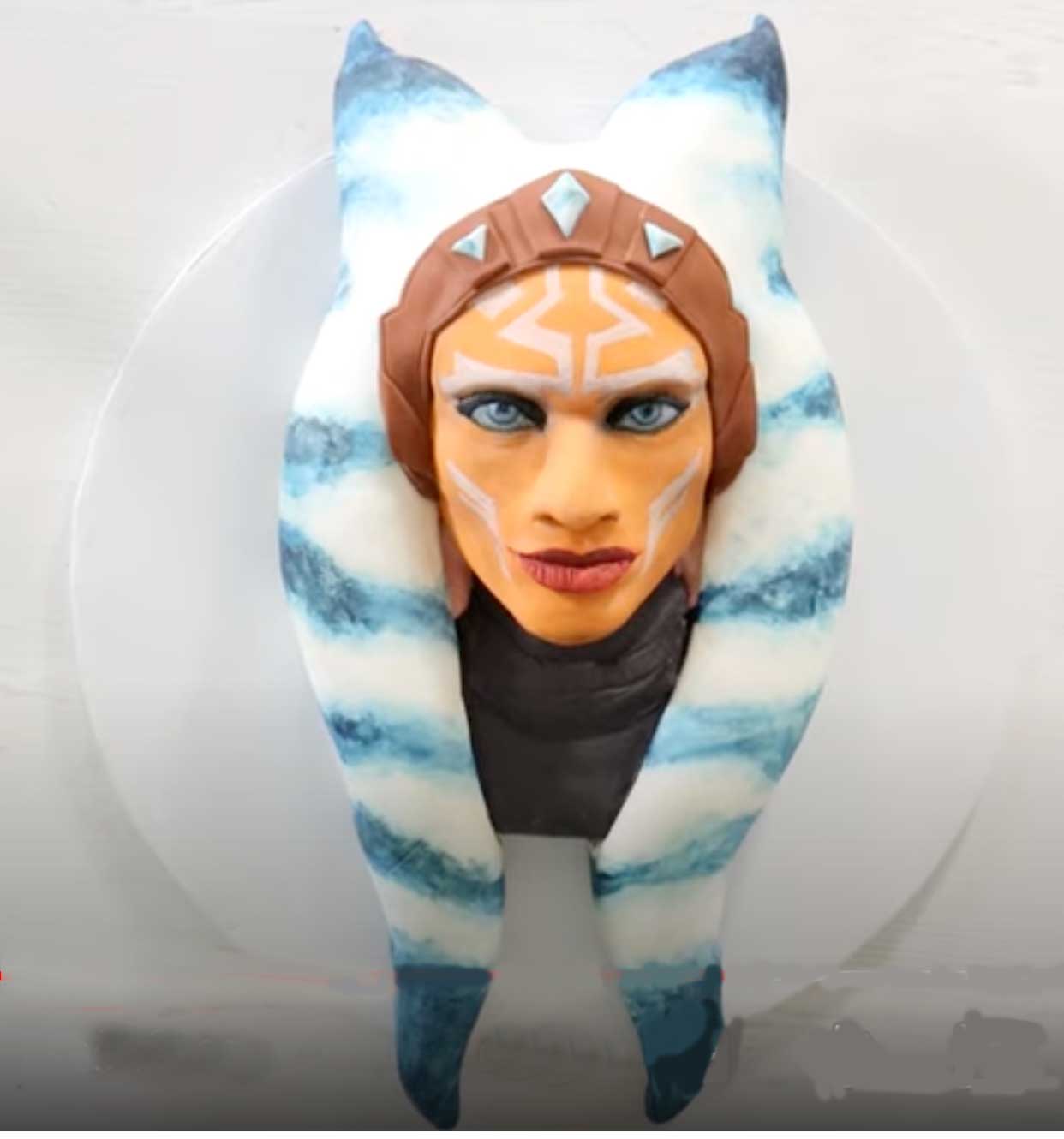 This Rosario Dawson Ahsoka Cake features a dimensional Ahsoka Tano lying flat. This cake was based on the Rosario Dawson version of Ahsoka.
This wonderful cake was made by Koalipops
Here's a nice video on how he made this cake.
He shows how he uses a rectangular pan and a skull pan with cake and fondant to create this terrific cake. I thought it was ingenious to take a skull pan so that the shape of a head is there and cake and fondant can be added to build up the skull into a face. I also like the way he used cake mixed with icing to make the lekku or head tails.
He said he spent more than an hour on the eyes alone.
You may also enjoy these Star Wars cakes and cookies
Star Wars Cake features Anakin Skywalker, Obi-Wan Kenobi, and Ahsoka Tano.
Captain Rex cake with hand-painted pictures of Ahsoka Tano and Captain Rex.