This sculpted Ahsoka Tano Cake is a bust of Ahsoka. It was made using chocolate modeling paste. The baker created Ahsoka Tano from the Star Wars' Clone Wars television series. Ahsoka is her favorite character due to her inner strength and knowledge.
This wonderful cake was made byFairyCakes.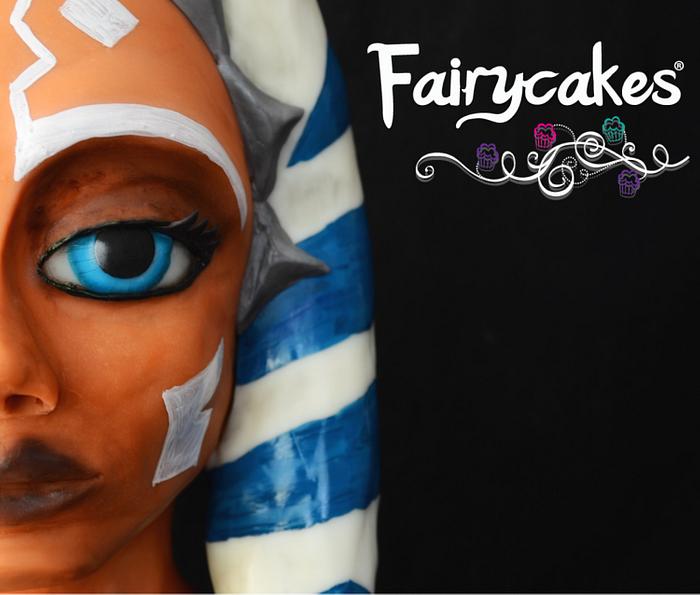 Here's a close-up of the eye. The detail is amazing.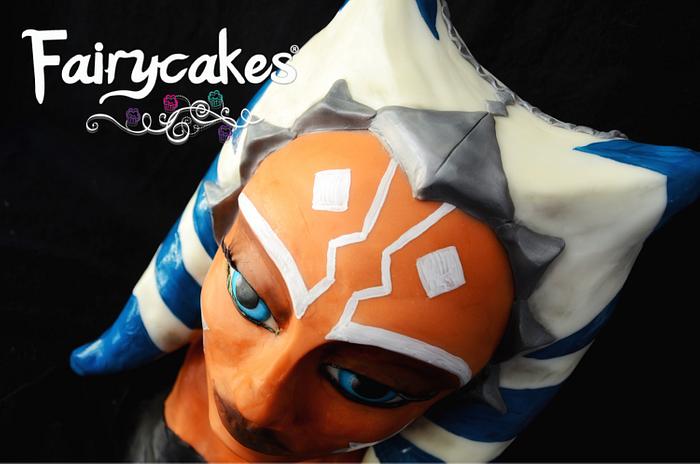 In addition, this top view of the cake shows that it is a three dimensional sculpted figure of Ahsoka.
You may also enjoy these Star Wars cakes and cookies
Star Wars Cake features Anakin Skywalker, Obi-Wan Kenobi, and Ahsoka Tano.
Captain Rex cake with hand-painted pictures of Ahsoka Tano and Captain Rex.