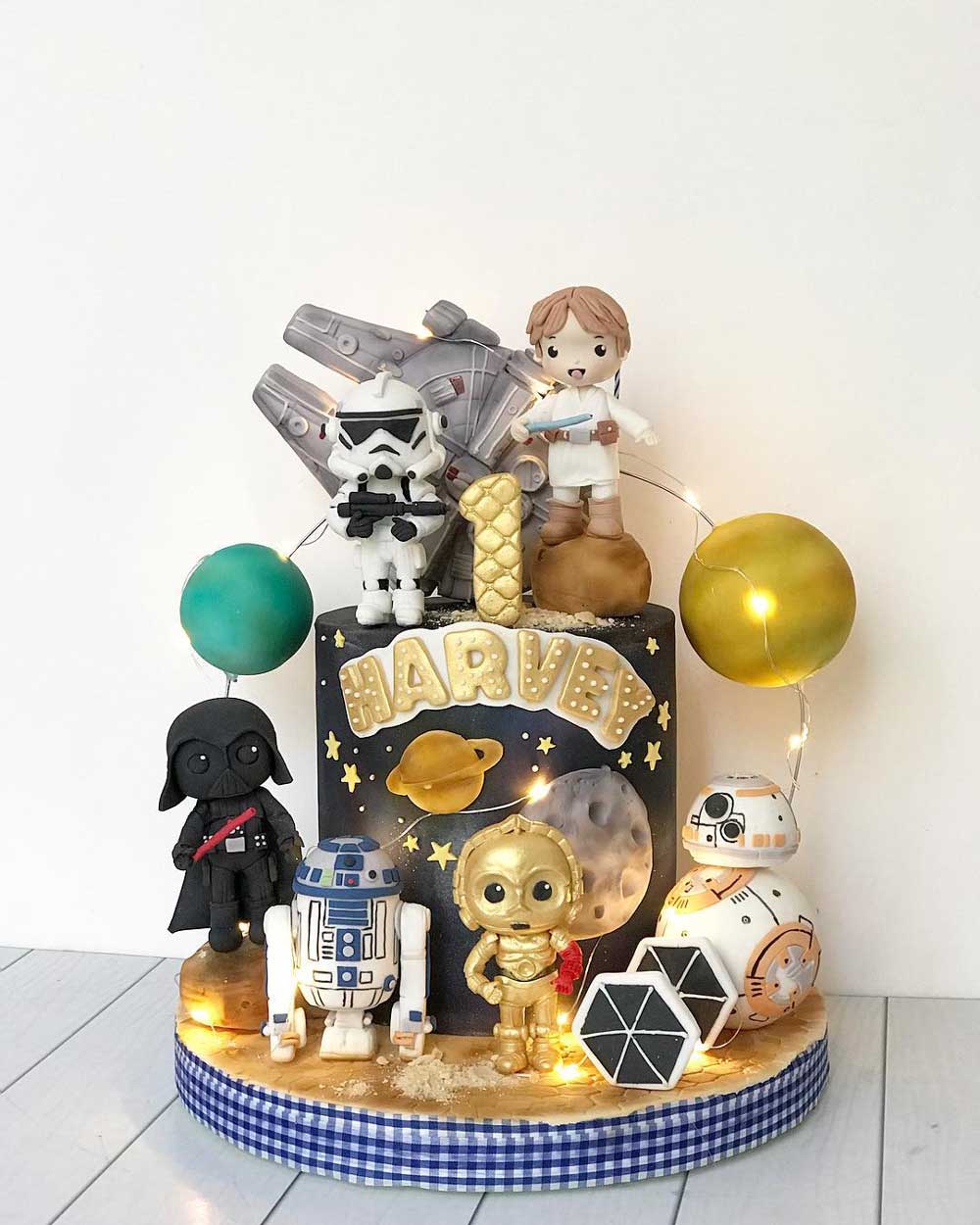 This chibi Star Wars 1st birthday cake features chibi fondant figures of Luke Skywalker, R2-D2, C-3Po, Darth Vader, a Stormtrooper, the Millennium Falcon, BB-8, and a Tie Fighter. The cake is covered in black fondant. There is a gold number 1 on the top of the cake for a 1st birthday celebration. The birthday name is written in gold letters on the cake. Fondant planets surround the cake.
This wonderful cake was made by Leeadinda.
For more Star Wars Party Ideas:
Chibi Star Wars cookies feature Chewbacca, C-3PO, Princess Leia, Luke Skywalker, Fin, Yoda and Rey.
Darth Vader, Yoda, and Leia cupcakes where each character is 2 cupcakes
Star Wars animated series character cookies of Luke, Yoda, Darth Vader, and Boba Fett
Disney Star Wars Mashup cookies with Darth Vader Donald Duck and Luke Skywalker Mickey Mouse,