This Ahsoka cake topper features a fondant form of this Star Wars character. The figure has its own base so it can easily be placed on the cake and also saved after the party is over.
This cake topper was made by Sweet Lin.
Alos here's a close-up of her face. It hi-lights the detail of her eyes and face markings.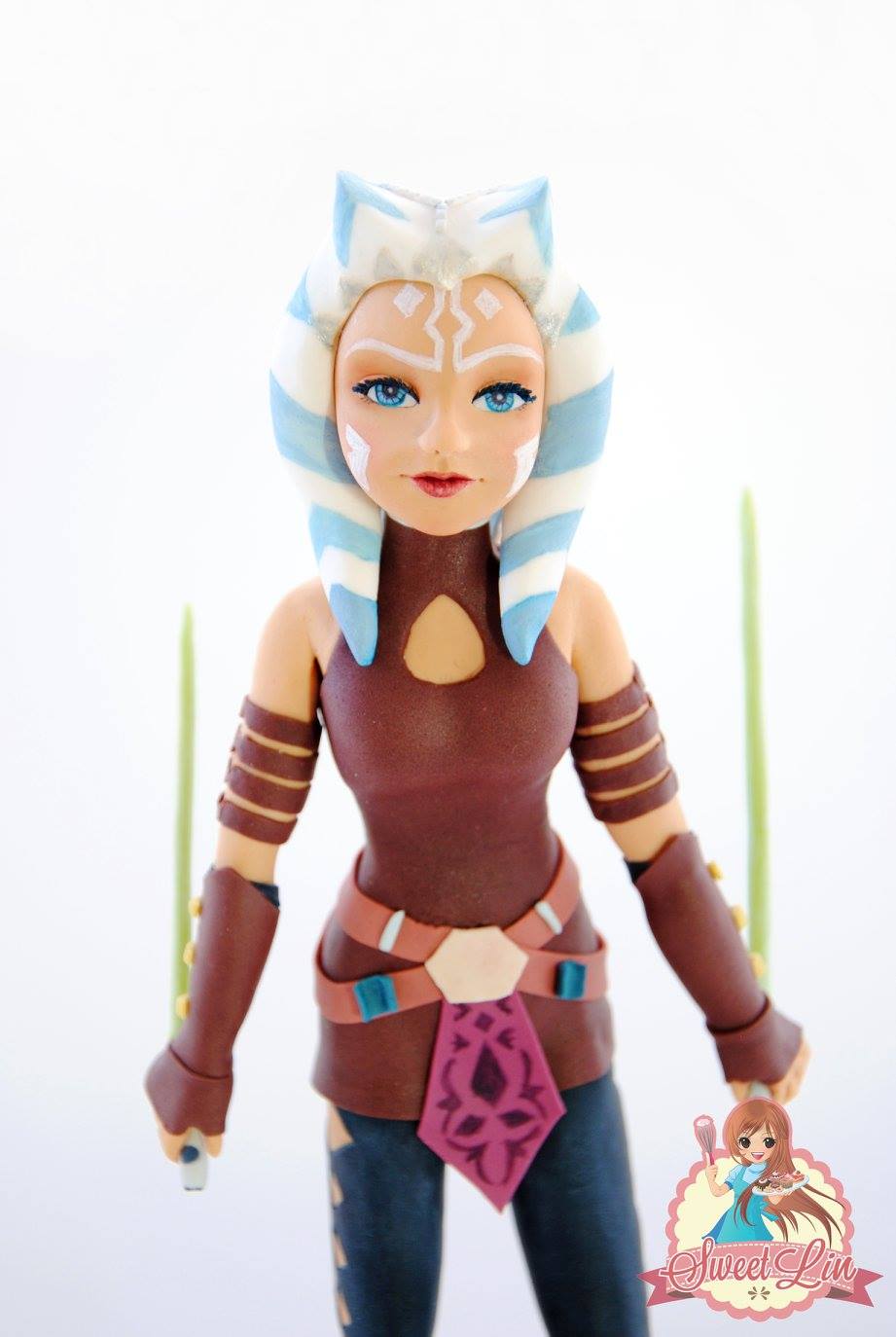 In addition her belt, gloves and arm bands were made from separate pieces of fondant. The detail of the eyes is amazing.
It looks like a wire frame was constructed for this Ahsoka cake topper. Then was covered with blue fondant for the pants for the legs. The rest us covered in flesh colored fondant for the skin. Then thin pieces of brown gumpaste / fondant were put on for the clothes. In addition the lekku look like a single piece of white fondant with blue stripes painted on.
Finally I love the detail of this entire piece. It looks like an action figure.
You may also enjoy these Star Wars cakes and cookies
Star Wars Cake features Anakin Skywalker, Obi-Wan Kenobi, and Ahsoka Tano.
Captain Rex cake with hand-painted pictures of Ahsoka Tano and Captain Rex.