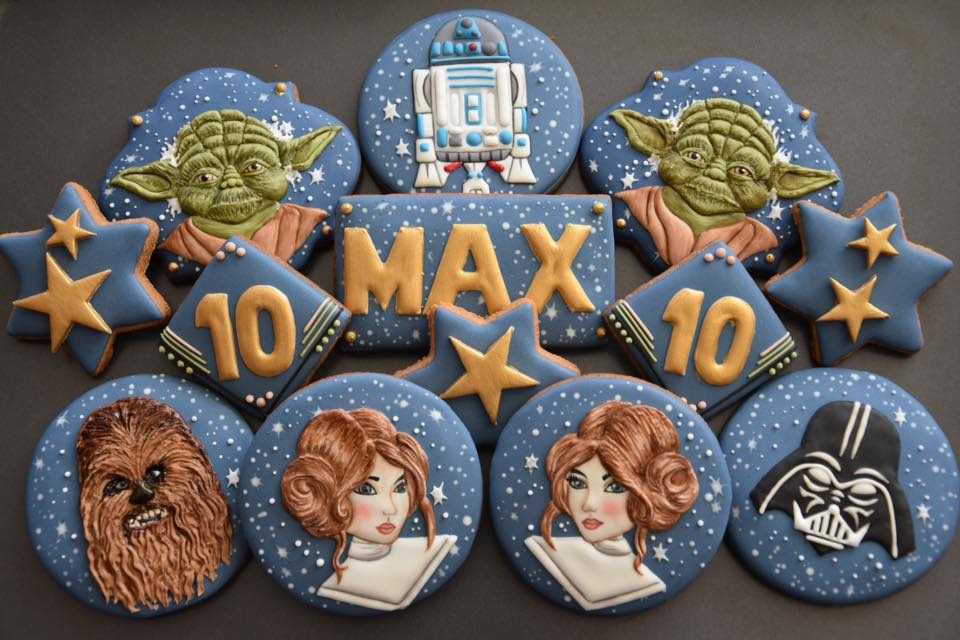 These wonderful Star Wars 10th Birthday Cookies were made by Maybe a Cookie. These gorgeous cookies feature R2-D2, Yoda, Chewbacca, Princess Leia, and Darth Vader.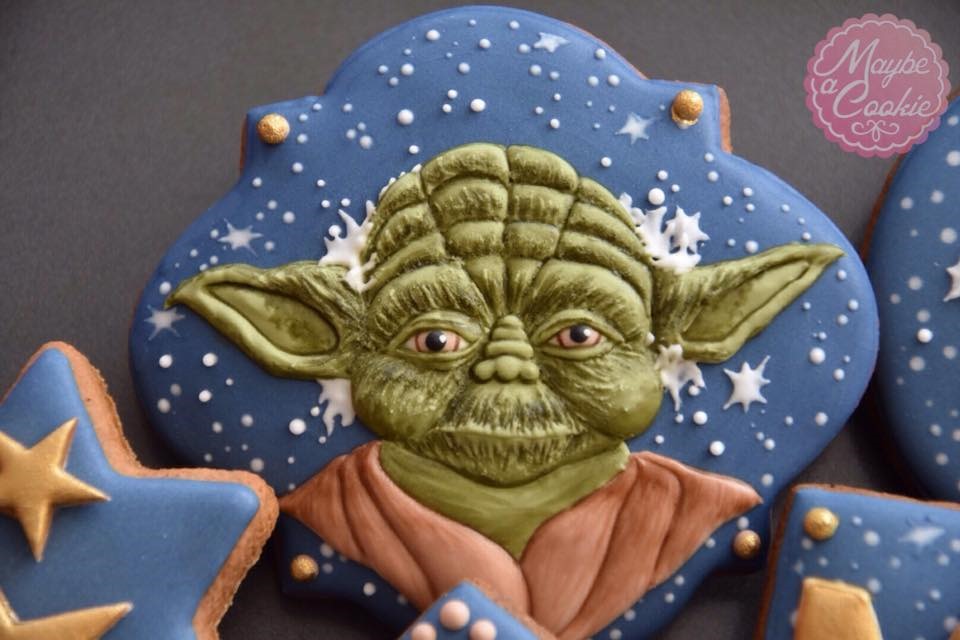 The detail on this Yoda Cookie is fantastic. I like how each character cookie has a blue background that is filled with stars.
Wow! This is one of the best Princess Leia Cookies I've seen. I love Leia's face and hair.