This Stained Glass Beauty and the Beast cookie is a royal icing cookie that was hand-painted to look like a stained glass window.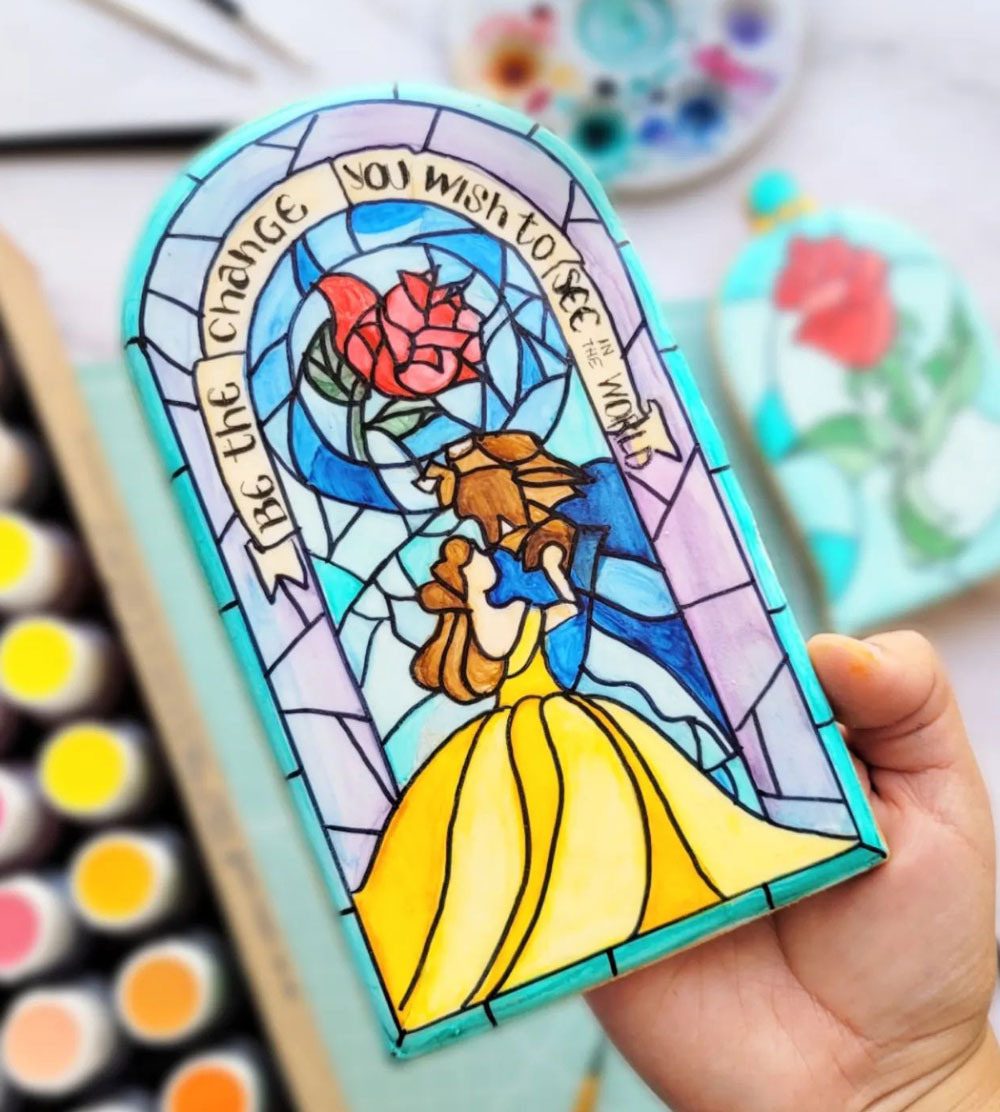 These wonderful cookies were made by Popfetti Cookies. The cookie reminds me of the stained glass window at the be our guest restaurant in Walt Disney World. Also I love this scene in the movie where Belle dances with the Beast for the first time in the enchanted castle.
In addition this Enchanted Rose cookie is a royal icing cookie hand-painted to portray the Beast's enchanted rose in stained glass form. Also notice the shading of the darker and lighter shades of red on the rose and the darker and lighter greens on the leaves. In addition it's a nice touch that the outer parts of the cookie are two different shades of blue.
Both of these cookies make a terrific set.
For more Beauty and the Beast party ideas:
Stained Glass Beauty & the Beast Cake with fondant figures of Belle and the Beast on Top.
Princess Belle Piñata cake with fondant figures of Belle, Lumiere, and Cogsworth