These Tweety 2nd Birthday Cookies have Tweety and blue, yellow, white bubbles. As a matter of fact the colors of the cookies are blue, yellow, and white. In addition notice the royal icing transfers for the number 2 and Tweety on top of a white fluffy cloud.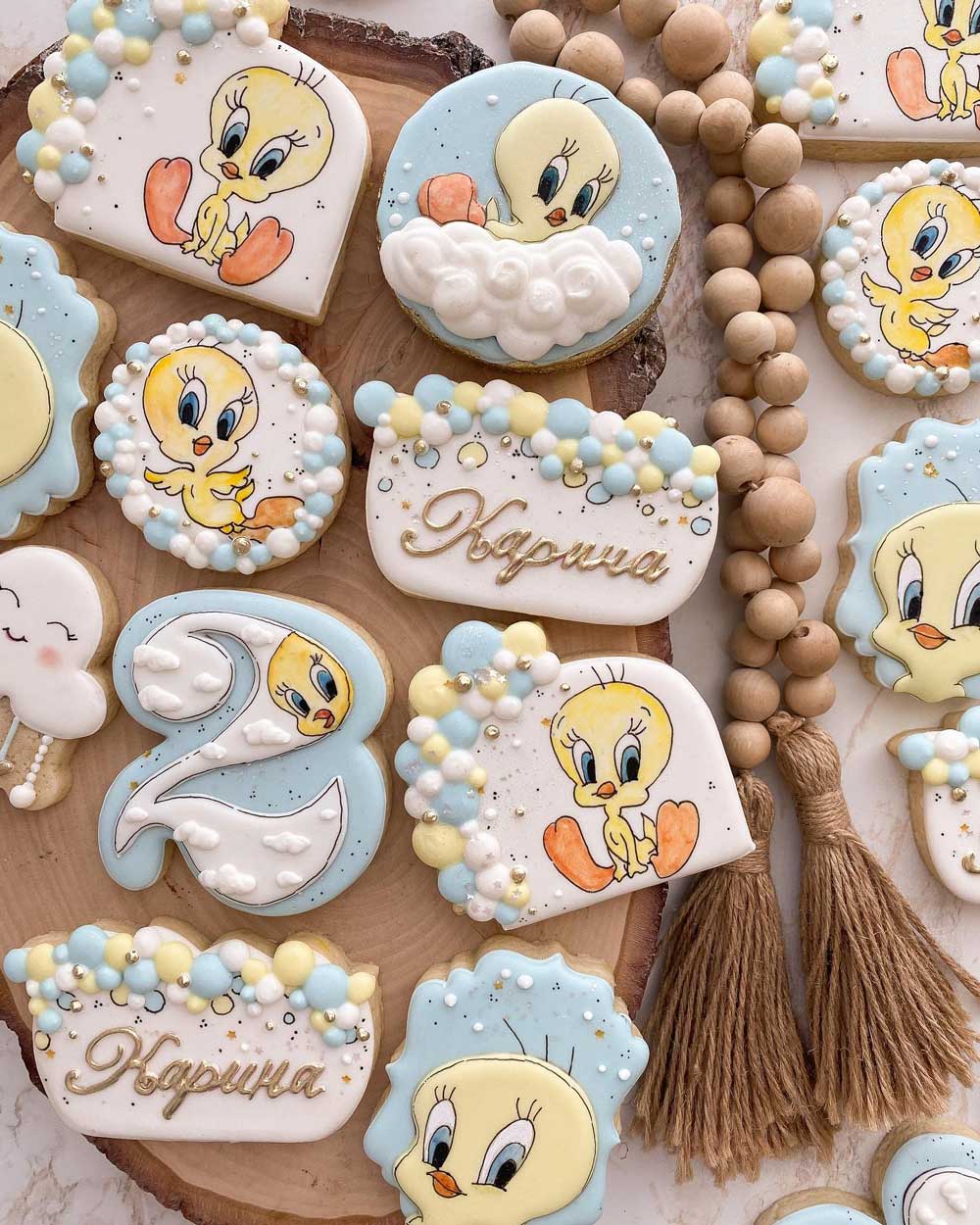 These wonderful cookies were made by I Am Cookieland. Also I like the way Tweety is hand-drawn and shaded to give him character. He has a darker yellow around the edges and a light yellow in the middle. In addition the cookies have tiny black dots and slightly larger white and gold royal icing dots. These go well with the blue, white and yellow round royal icing bubbles on most of the cookies. Also I like the way the birthday name is written in gold letters. Tiny gold balls on other cookies tie these Tweety 2nd birthday cookies together nicely.
For more Looney Tunes party ideas:
The dimensional Tweety Bird pie is sensational.
sculpted Tweety cake standing beside a Christmas tree.
Adorable sculpted Tweety Bird cake
scullpted Tweety holding a hammer