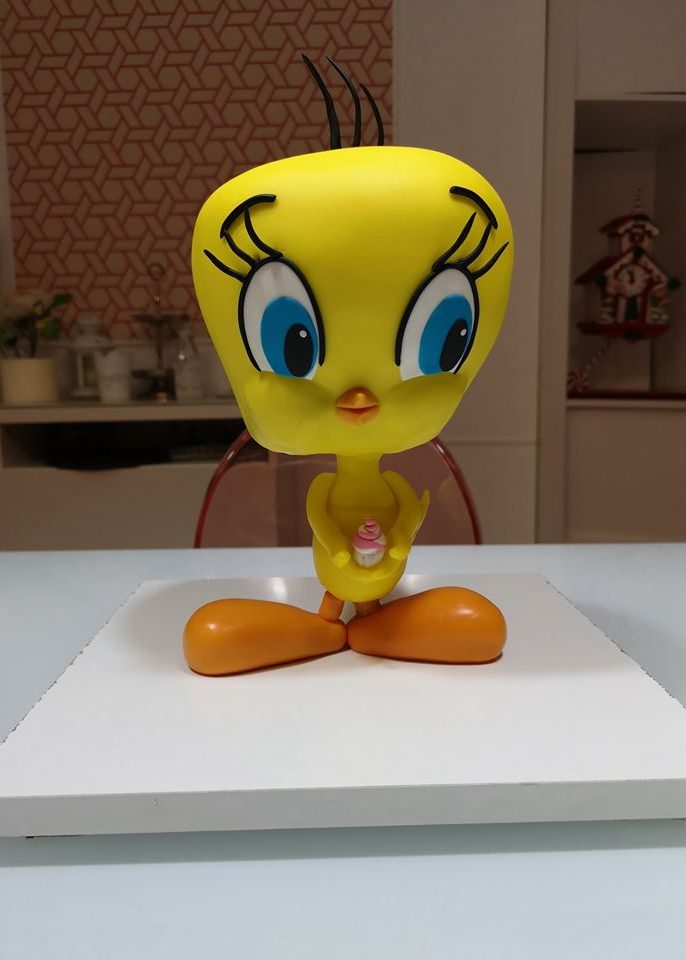 Tweety Bird Sculpted Cake
This marvelous sculpted cake is an edible figure of Tweety holding a cupcake.
I wonder if the cupcake is a present for granny.
This wonderful cake was made by Bety Sugarland.
Sculpted Tweety Cake
This Tweety Bird cake has Tweety holding a weight in one hand.
I've done a couple of sculpted cakes and have found that the support structure is key to making the cake.
I wonder if Sylvester the cat is near by.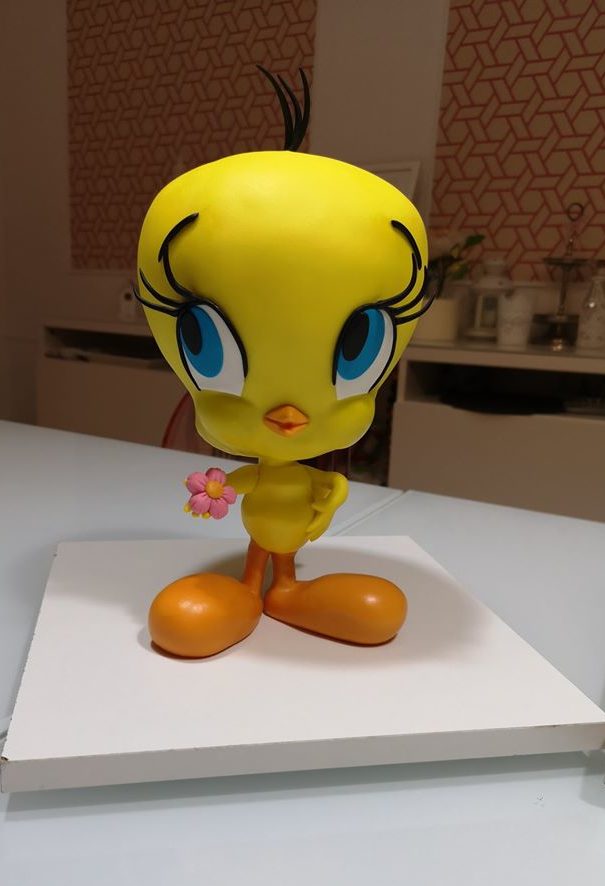 Sculpted Tweety Bird Cake
There is a pink flower in this Tweety's hand.
All three Tweety cakes are very similar. There are minor difference in the direction the eyes are looking and what is being held.
These are terrific sculpted cakes of this Looney Toons character.
I wonder if they were made as part of a class.