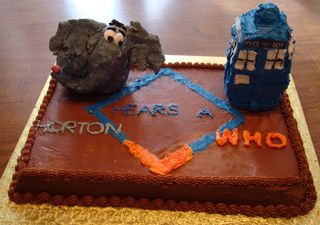 The Two Doctors
My niece requested that we make her a birthday cake with the TARDIS on it. We looked at making a sheet cake with the classic triangular Doctor Who logo and the TARDIS, but it was just too plain. Then we came up with the idea of doing a play on words.
Here's Horton. Horton appears in two books written by Dr. Seuss.
Horton Hears A Who
and
Horton Hatches The Egg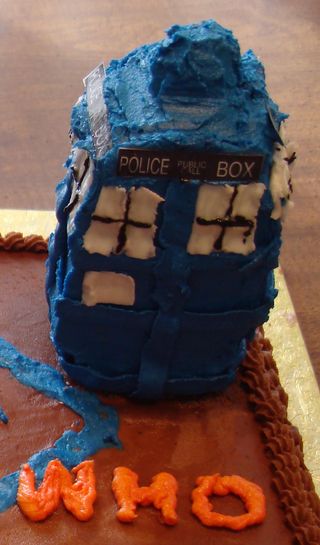 and here's the TARDIS. The TARDIS (i.e. Time and Relative Dimensions in Space) is the time machine used in the classic British science fiction show – Doctor Who
Both were sculpted with Rice Krispies Treats.