Sharon Forbes from For Something Different made this amazing wedding cake. The bride and groom were having 1940s themed wedding. For their honeymoon, they were taking a cruise on the Queen Mary 2. Sharon had the awesome idea of combining the two themes into one cake. The results is a cake filled with more hidden treasures than Tortuga.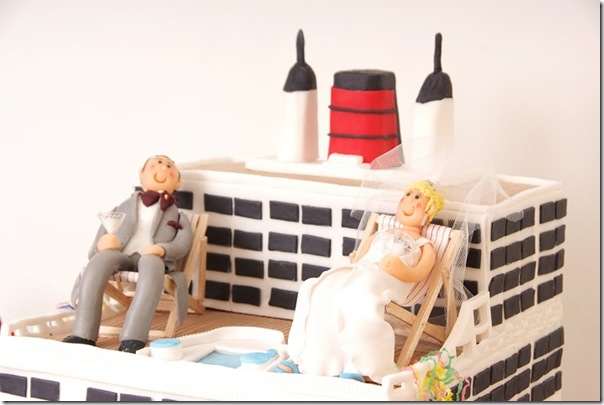 The bride and groom
Obviously, Dorothy, the Tin Woodsman, the Scarecrow, the Cowardly Lion, and The Wicked Witch of the West are all from MGM's The Wizard of Oz
.
Notice the couple in the front of this picture? There are three couples from the 1940s on the cake. A husband and wife who were upper class (on the left), a couple who were middle class (on the right) and a couple who are working class (on left with the lady smoking a cigarette). So this couple is the working class couple. You can also see a part of the upper class couple behind the palm tree.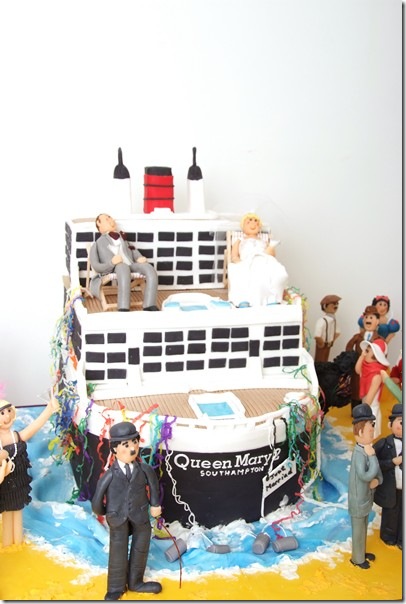 Charlie Chaplin and a group of Flappers
Laurel & Hardy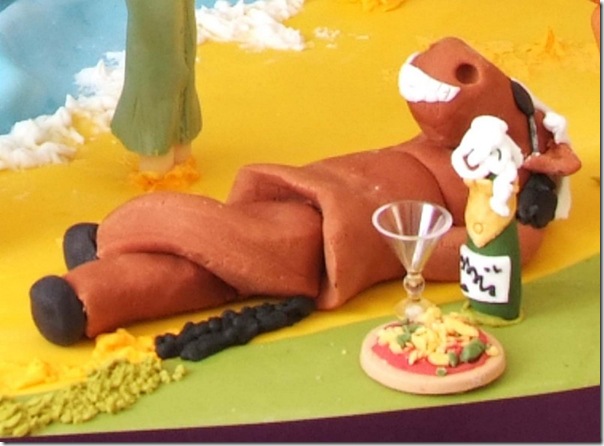 Originally, the bride and groom were going to have the best man in a horse costume, but the best man decided against it at the last moment.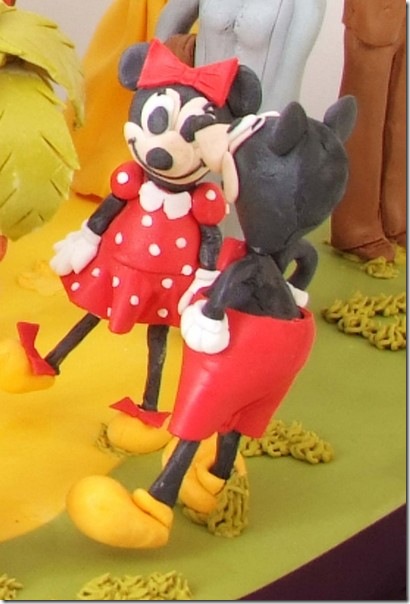 Mickey and Minnie Mouse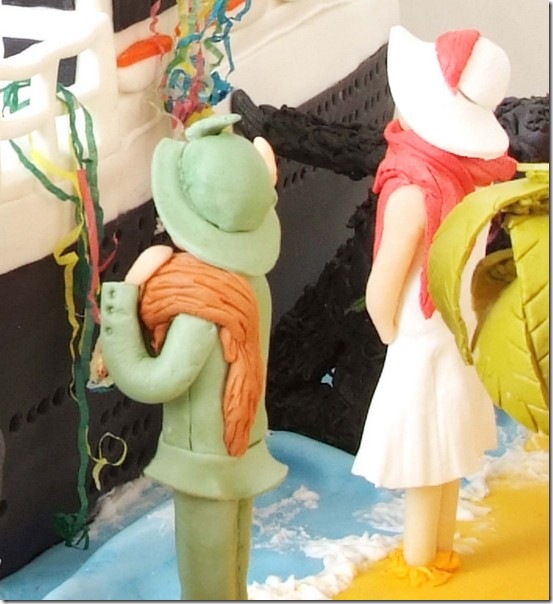 If you look carefully at this picture and the next, you'll see a gorilla hanging off the ship. The gorilla is none other than King Kong. There was actually one person at the wedding dressed up as King Kong.
Walt Disney
Snow White. What about the guy with the violin? He's a gangster and there isn't a violin in the case.
After the wedding cake was served, all of the figures were place on small individual bases and distributed to the bride and groom's friends.
In addition, check out these Pop Culture Wedding Cakes.