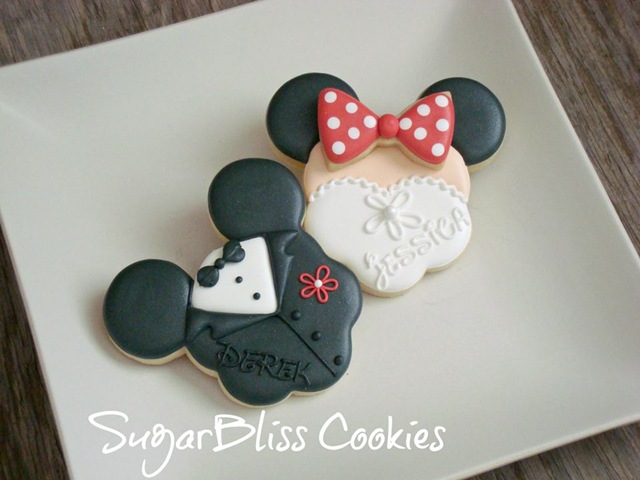 Wow! These wonderful Mickey and Minnie Wedding Cookies were made by Sugarbliss Cookies. I love how the cookies are shaped like Mickey and Minnie but are decorated as the bride and groom.
Also, check out these marvelous Mickey mouse and Minnie Mouse wedding cookies.
In addition, take a look at these out of this world Star Wars wedding cookies.