I'm a fan of Spider-Man and I like the new character Spider-Gwen. I think it is an extremely interesting twist to have Gwen Stacy bitten by the spider instead of Peter Parker. I had never seen any Spider-Gwen Cookies so I wanted to try my hand at making them.
These superhero cookies are based on Marvel Comics artist Robbi Rodriguez's drawings of Spider-Gwen. Robbi co-created Spider-Gwen and is responsible for her wonderful look.
The tall cookie shows Spider-Gwen in a standing position. It is based on the Spider-Gwen model sheet drawn by Robbi Rodriguez.
The pear shaped cookie is based one of the covers of the comic, Spider-Gwen #1. She is crouching down, poised to go spring into action with her next adventure.
The first two cookies have the same color scheme. The bottom of each cookie is fuchsia and the top of the cookie is blue. Spider-Gwen is wearing blue shoes and black pants and top. The sleeves and upper part of the costume are white with patches of fuchsia. Her hood is white on the outside and fuchsia on the inside. Her mask is white with fuchsia lines around the eyes. There are white spider webs all around her. Each cookie is outlined in black.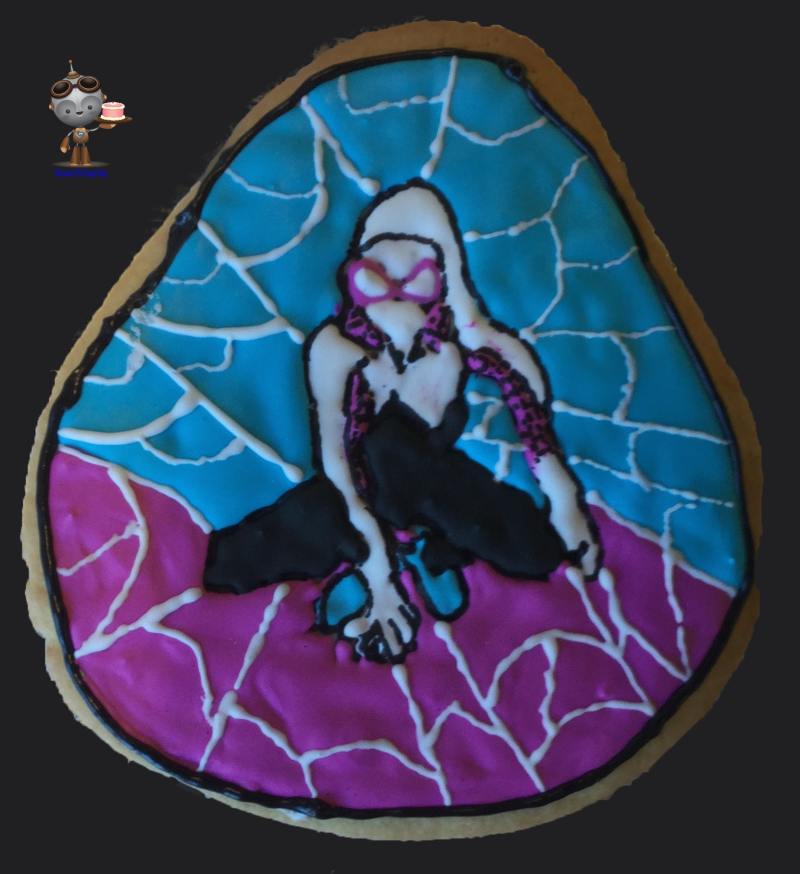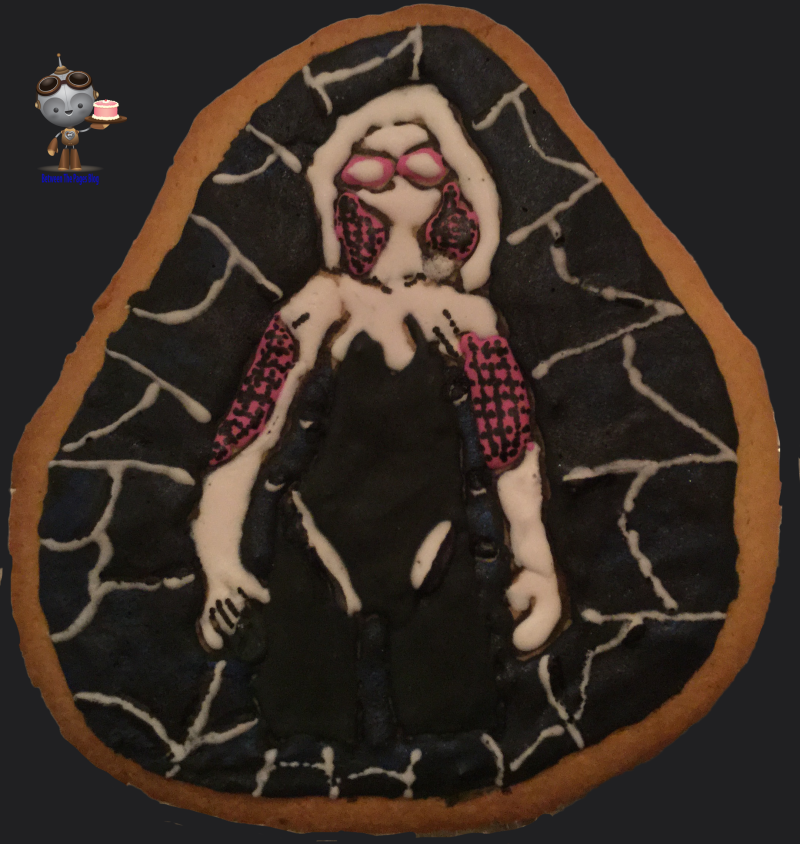 This last cookie has a black background with a white spider web. Spider-Gwen is wearing her costume that is fuchsia, white, and black.