Yesterday, I featured a gorgeous Walking Dead edible sculpture featuring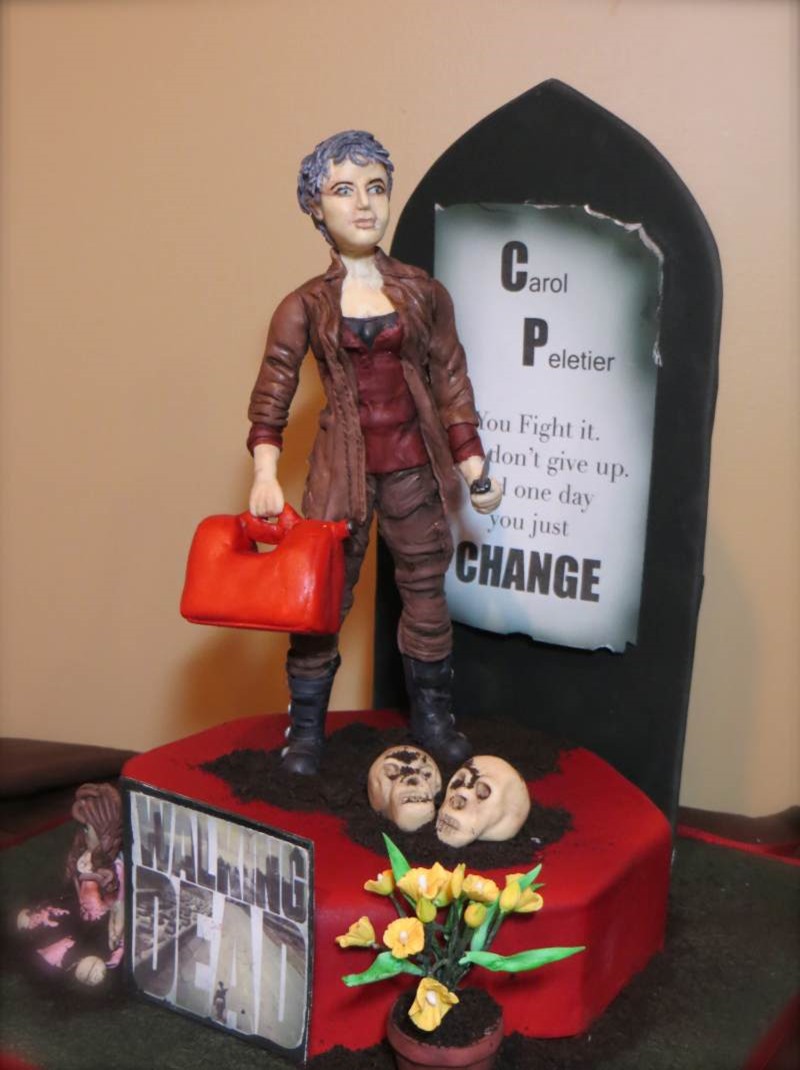 The Walking Dead is about how people respond under unbelievable pressure. Carol is one of the main characters in the Walking Dead TV show. As the series has progressed, she has discovered her inner strength.
That's why Carolina Lara included the quote:
You fight it.
You don't give up.
and one day
you just
CHANGE
The quotes comes from the episode Indifference. It is one of the last things Carol says to Lizzie.
Carol is portrayed differently in the comic and TV show. From Wikipedia: "In the comic series, Carol exhibits a neurotic, self-centered, and naive demeanor. Throughout her time in the comics, she grows increasingly unstable, to the extent of self-destruction. The television show differs in these regards, as she is shown to be a stern, pragmatic, and compassionate individual who has been gradually building inner strength." Wikipedia has a wonderful quote by Executive Produce Scott Gimple about this. "[Carol] was strong all along. The apocalypse didn't make her strong. The apocalypse made her show herself that she's strong".
The likeness of Melissa McBride, the actress who plays Carol Peletier on TV, is wonderful.
I really like how this contrasts with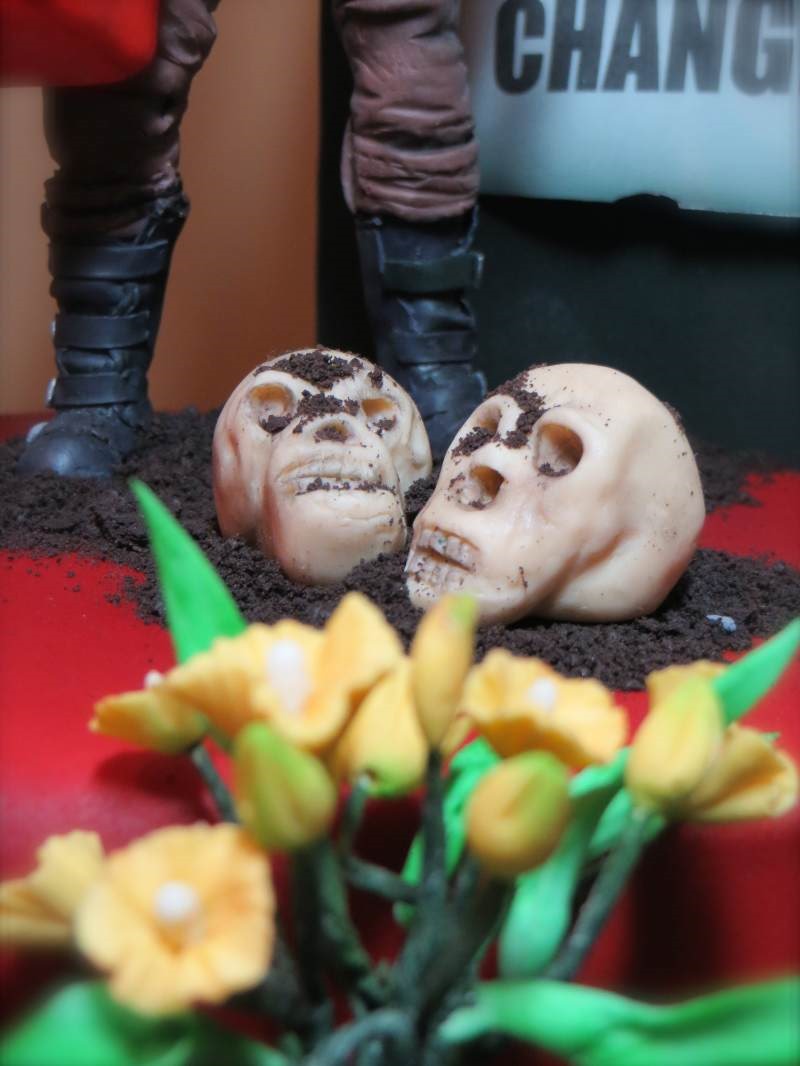 60;
Remember: This amazing Walking Dead edible sculpture is just one of 50+ items created for The Baking Dead. To see the rest, visit The Baking Dead. You can find them on the web, Facebook, and Twitter.