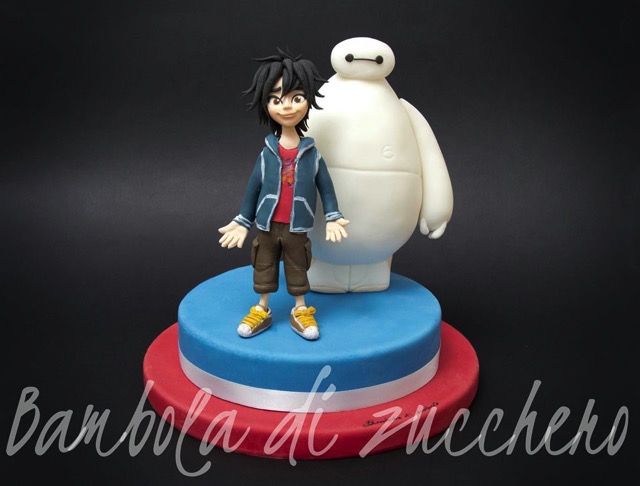 This Awesome Big Hero 6 Cake was made by Bambola di zucccero. Hiro Hamada is standing beside Baymax, the healthcare robot built by Hiro's brother Tadashi Hamada. The detail of these Disney figures is amazing. Hiro is wearing a blue jacket and a red t-shirt with a robot design handprinted on the front of it. He is wearing brown shorts and yellow and white sneakers.
The cake is blue with a white ribbon around the bottom. The cake board is red.
The detail of Hiro's face is incredible. He even has individual strands of black hair. He has a shy smile on his face.
If you look closely you can see the entry port for Baymax's control card on his chest. Baymax is such an adorable character. He is a great friend to Hiro. Hiro is definitely satisfied with his care from Baymax.
I loved the scene when they are in the police station and Baymax has borrowed the roll of scotch tape to fix the tiny holes in his body.