This Awesome cake takes us back to Bedrock and the Flintstones, a modern Stone Age family. This Flinstones Cake was made by Cakes By Heather Jane. It won a Gold Award at Cake International in London in 2014. Everything is edible.
This cake let's us go back into the Stone Age to see the Flintstones.
Meet the Flintstones. They're a modern Stone Age Family.
From the town of Bedrock, they're a page right out of history.
Let's be with the family down the street. Through the courtesy of this yummy treat.
When you're with the Flintstones, you'll have a Yabba Dabba Doo Time, a Dabba Doo Time.
You'll have a gay old time.
Here's a view of the top of the cake.
This Awesome Flintstones Cake features Fred and Wilma's house, Barney Rubble, Fred Flintstone, Pebbles, and Bamm-Bamm. Barney is cutting the grass with his Dinosaur Lawn Mower.
Bamm-Bamm and Pebbles are in the yard in front of the stone house. Fred and Dino are on the cobblestone walkway to the house.
Fred's having a yabba dabba doo time with Dino. Dino has just greeted him and jumped on top of him.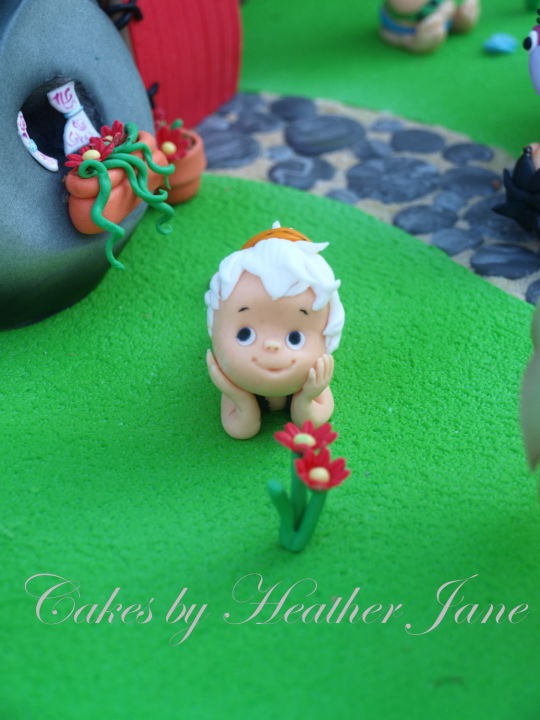 Bamm-Bamm is lying on the grass and looking up at the sky.
Pebbles is on the ground with a blue butterfly in front of her.