This Splendid Flintstones Birthday Cake was made by Give and Cake. This cake features Fred Flintstone, Dino, Wilma Flintstone, Betty Rubble, Pebbles Flintstone, and Bamm-Bamm Rubble.
The Flintstone's house is made of stone just like all the other houses in Bedrock. Dino is sticking his head out of the chimney on the roof of the house. It looks like there is a green plant on the other side of the roof. There is an orange 2 above the blue door of the house to represent the birthday age. Wilma is sticking her head out of one window of the house and Betty is sticking her head out of the other window of the house. Fred is standing beside the door. The blue mailbox is just in front of him. Pebbles and Bamm-Bamm are sitting beside each other on the grass. Bamm-Bamm is holding a green club.
This cake is about 12 inches high and is filled with oreo cookies and chocolate. The cake board is green to represent grass.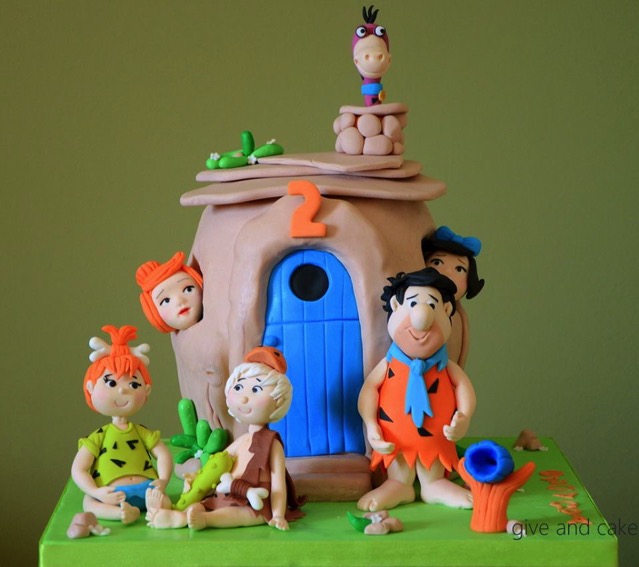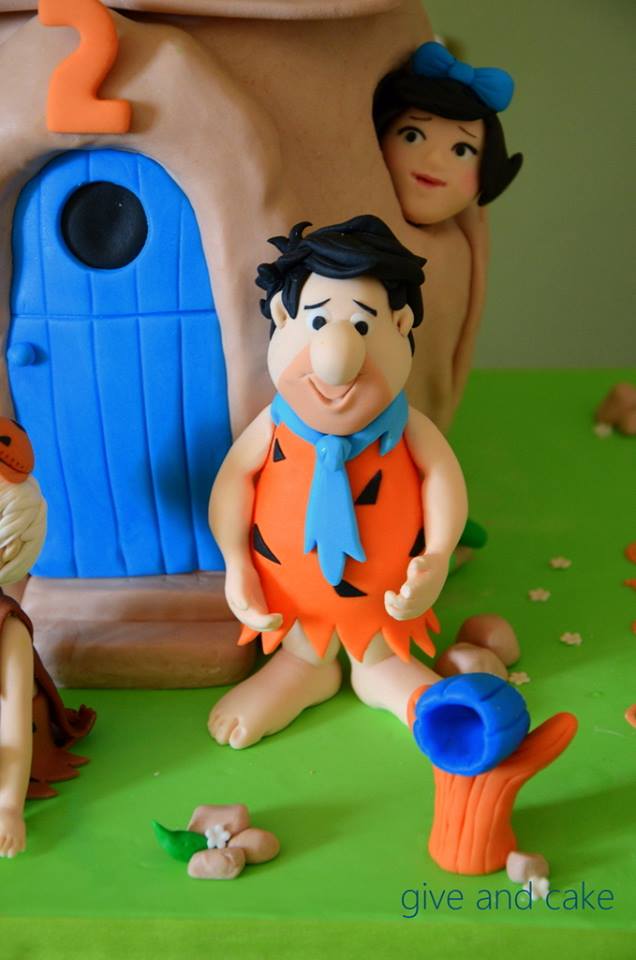 Here's a close-up of Fred.
Here's a close-up of Pebbles sitting beside Bamm-Bamm.
Here's a close-up of Dino in the chimney.