This Terrific Hello Kitty Wedding Cake was made by Ipoh Bakery. It has Union Jack colors and several famous London sites.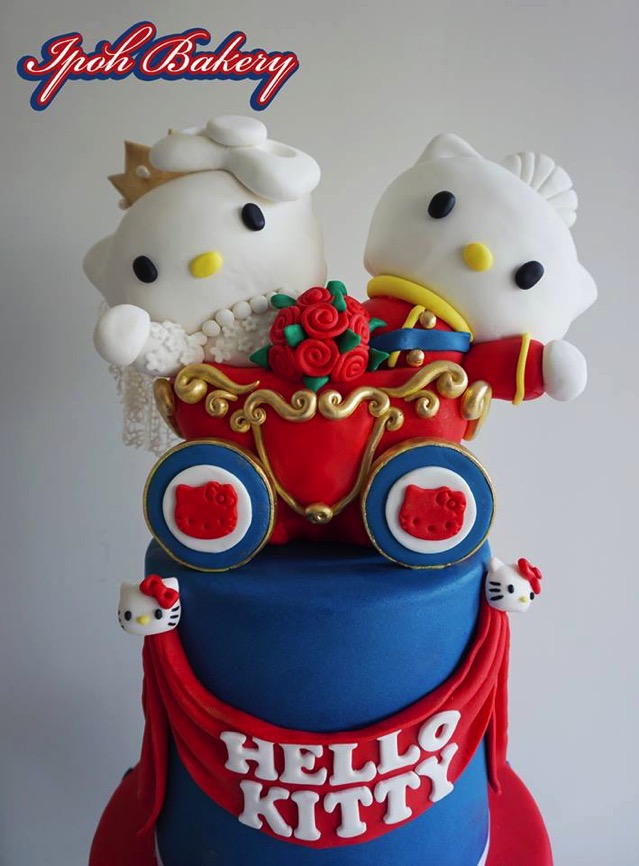 The Hello Kitty bride and groom are riding in a royal red coach. The bride is wearing a gold crown and a white wedding dress. The groom is wearing a red British jacket of a royal prince. There is a bouquet of red roses in between them. There are red Hello Kitty heads as hub caps for the carriage.
The carriage rests on a blue cake that has a red banner with white letters spelling out Hello Kitty.
Here's a close-up of Big Ben.
Here's a Hello Kitty version of the London Eye. White Hello Kitty heads are at each car. The middle of the wheel has a blue hello kitty head.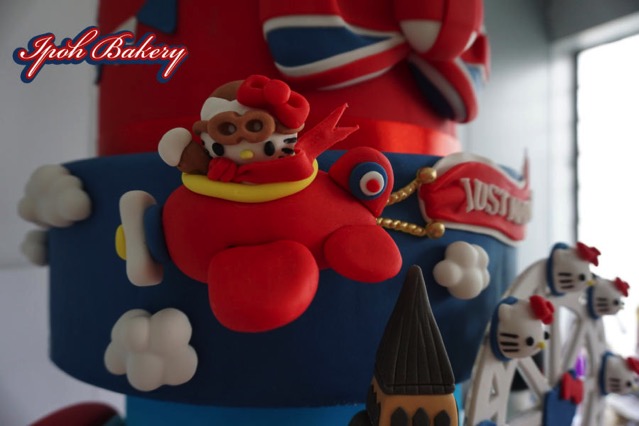 Here's a Hello Kitty dressed in a brown leather pilot's jacket flying in a red airplane.
The cake layer is decorated with alternating red, white, and blue Hello Kitty heads.
Here's a Hello Kitty driving a red double decker bus.
Here's a Hello Kitty Royal guard soldier.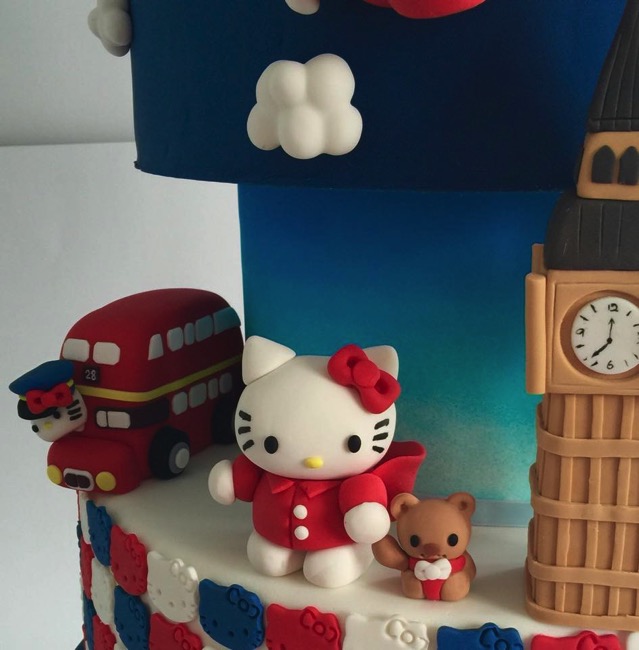 Hello Kitty is wearing a red jacket and holding a brown teddy bear.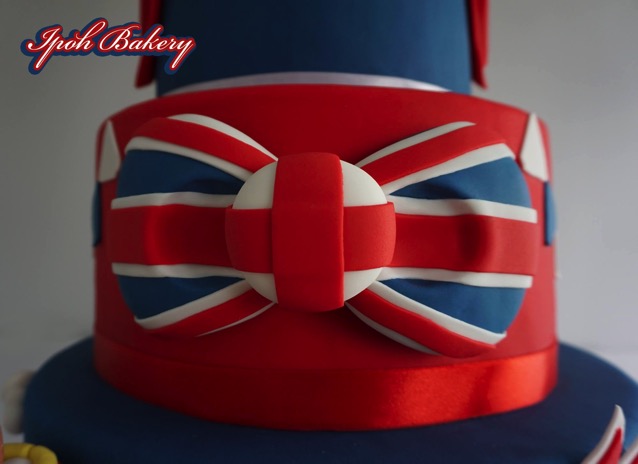 Here's a Union Jack bow on the side of the red layer of the cake.
The red plane is flying and pulling a Just Married message across the blue cake layer.
In addition, check out these Pop Culture Wedding Cakes.