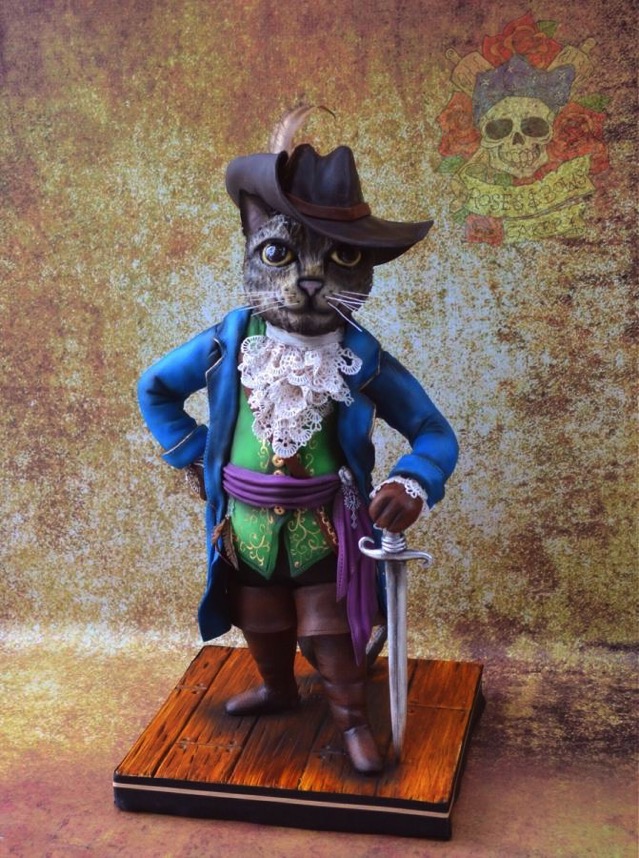 This Fabulous Puss In Boots cake was made by Roses and Bows Cakery. This cake won gold at Cake International in Manchester.
This nicely dressed cat is wearing a fancy blue jacket, a green vest with gold trim and a lace ascot in front. He is wearing a purple cloth belt. He has a silver sword in his hand.
In this fairytale, the youngest son of a miller receives a cat for his inheritance. The cat talks to him and asks for a pair of boots. The cat sets out to make a fortune for his master. He captures a rabbit in the forest and gives it to the king as a gift from his master, the fictional Marquis of Carabas. He continues to give girts to the king in the name of his master.
The king decides to take a drive with his daughter. The cat has his master take off his clothes and go into the river. As the royal coach appears, the cat calls for help from the king's carriage saying that his master was robbed of his clothing. The king dresses him in a nice set of clothes and takes him into the coach with his daughter. The miller's son and the princess fall in love. The cat goes ahead of the coach and convinces the people of the countryside to tell the king that the land belongs to the Marquis of Carabas. The carriage trip ends at a castle that the cat acquired for his master.
The king gives the princess hand in marriage to the boy. The cat then has a life as a great lord who runs after mice only when he wants to.
The moral of this fairytale was that ingenuity, savior-faire, and diligence are worth more that wealth given by others and a person's dress, appearance, and youth can be important to winning the love of a princess.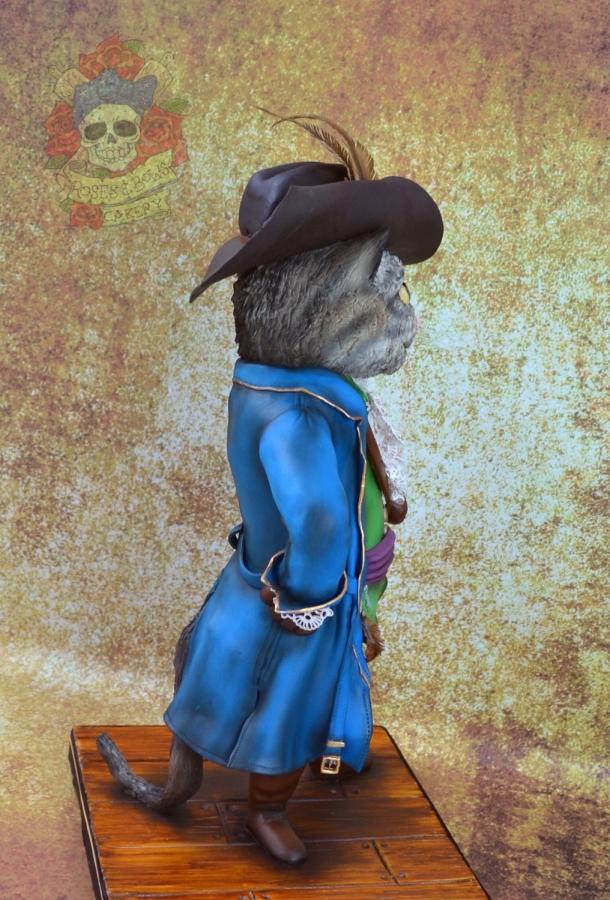 Here's a side view of the cat.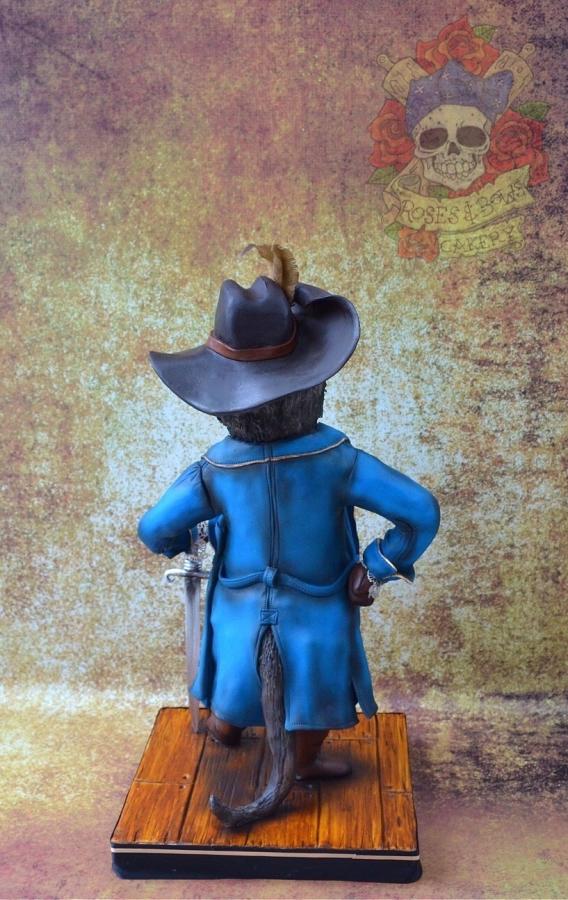 Here's a rear view of this well dressed cat. His gray tail is sticking out of his blue long coat.
The blade of the sword is resting beside the cat's boot.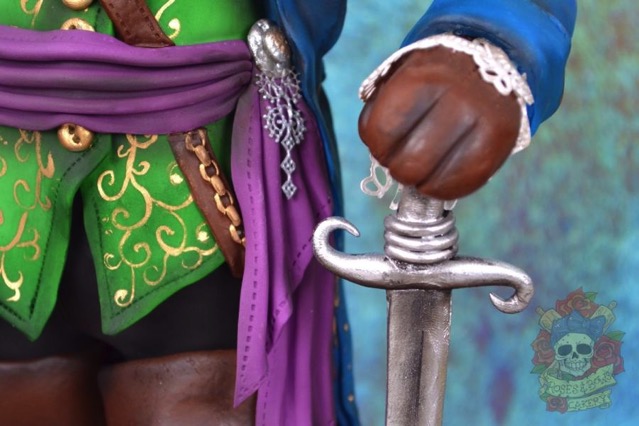 The green vest has nice gold filigree pattern.