This awesome Disney Planes Party was made by CUPCAKES & DREAMS. For this party, Ana made a Disney Plane cake, cupcakes, and cake pops.
The cake is a two story cake with Dusty Crophopper on top. The cake board is decorated to look like the grass. The first layer of the cake is trees and bushes. The second layer is the blue sky with clouds. With this great design, it looks like Dusty Crophopper is flying.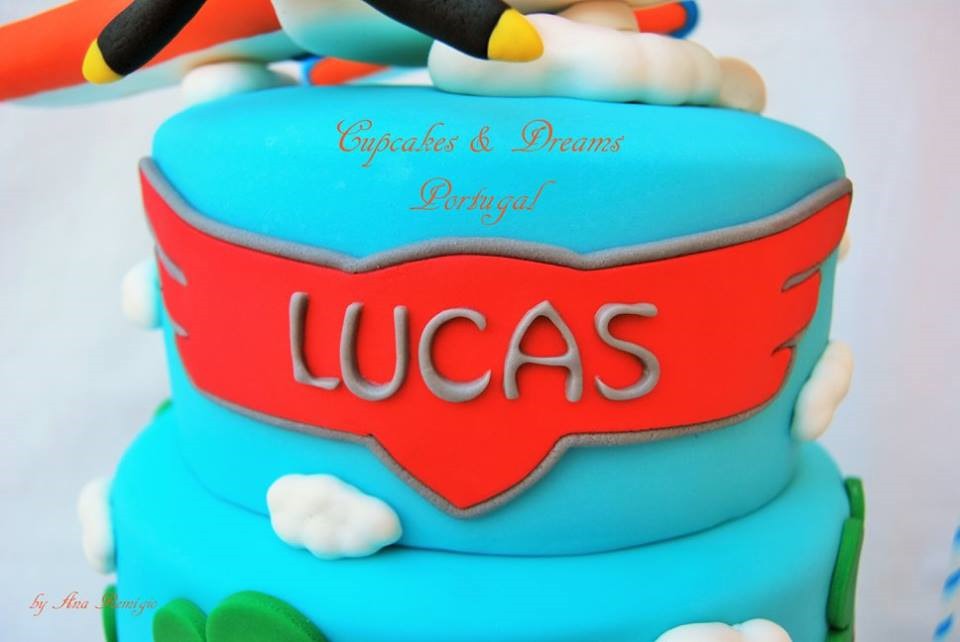 The cupcakes look like the top of the cake. They have Dusty Crophopper flying above the sky and clouds.
I really like these cake pops. Ana flipped them over. The cake pop stick is the same color as the cloud and sky. Some have Dusty, while others are just clouds and sky.