This Terrific Downton Abbey Cake inspired by Lady Sybil's Harem Pants was made for the Downton Abbey Themed Cake Collaboration – A Sweet Farewell To Downton.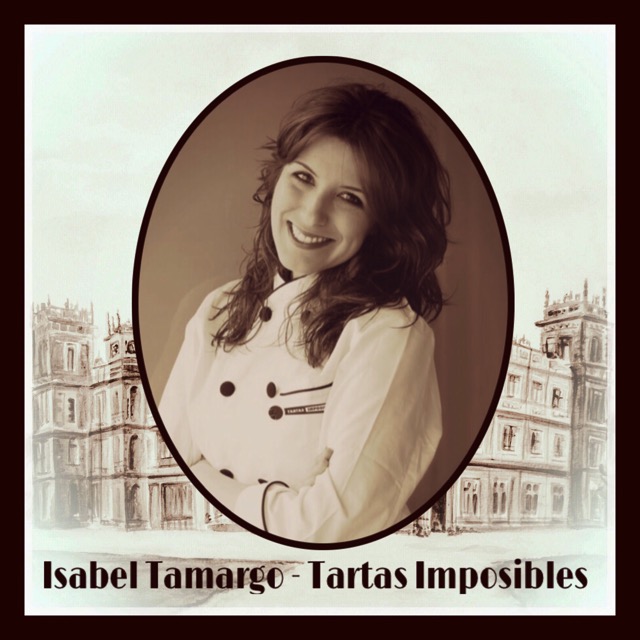 This Terrific cake was made by Isabel Tamargo from Tartas Imposibles.
Here is Isabel's bio:
Isabel Tamargo lives in rainy,cold northern Spain. She has loved cooking and pastry since she was a child. She studied Cinema and Psychology but by a quirk of fate a bakery offered her a job two years ago where she improved her skill in traditional and creative pastry. After a few months, she decided to stay home and practice doing sweet pieces.  She discovered modeling chocolate and at that very moment, this amazing material opened a world of possibilities and she felt in love with sweet bust cakes. A year ago, she created Tartas Imposibles, and now is teaching classes covering the whole Spanish territory and participating in some events.  Isabel is still learning and working with several techniques. She loves being part of all collaborations and she's always trying to do her best.  Each collaboration is a new challenge for her.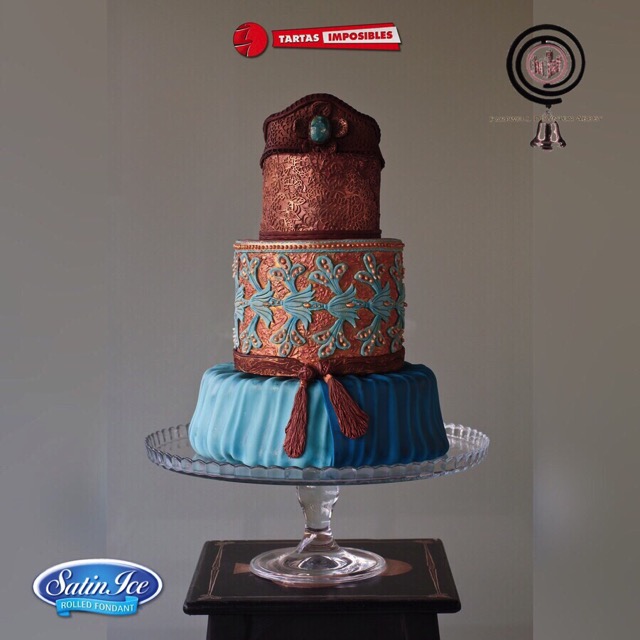 Here is Isabel's description of her Terrific cake:
I've chosen an unusual costume worn by Lady Sybil. This gorgeous outfit was worn just once, but I instantly felt in love with it.   This "shocking" pants outfit  was inspired by Paul Poiret's design. The family's reaction to Sybil's pants in that scene was priceless.  Before Poiret's harem design, no woman of her class had ever been seen in trousers. It was a revolutionary design for women and that's what made me choose this outfit.  This is only my second tiered cake ever and I enjoyed a lot with this challenge and submit my work with all these awesome talented mates.