This Superb Downton Abbey Cake inspired by Lady Mary's Art Deco Dress was made for the Downton Abbey Themed Cake Collaboration – A Sweet Farewell To Downton.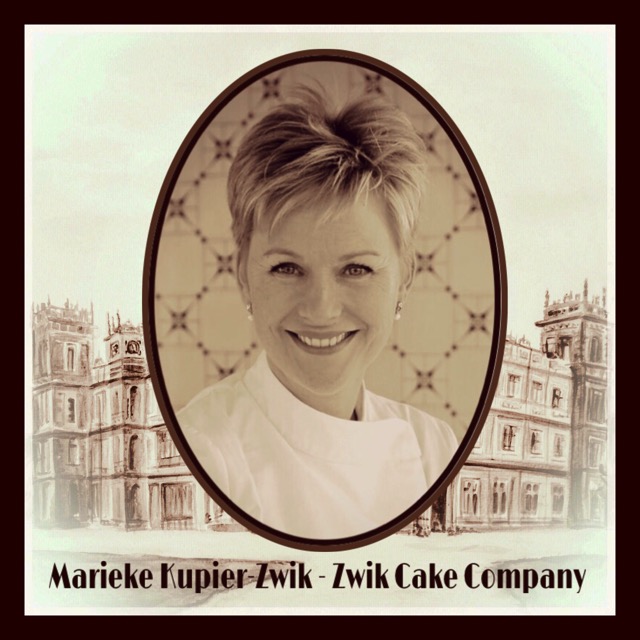 This Superb cake was made by Marieke Kupier-Zwik from Zwik Cake Company located in Winschoten, The Netherlands.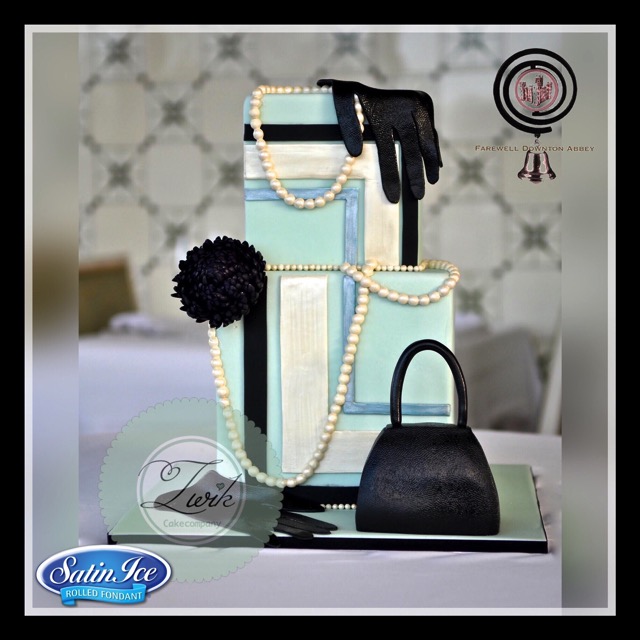 PICT cake
Here is Marieke's description of her Superb cake:
The reason why I choose to make this cake is that Mary Crawley is one of my favourite characters. Lady Mary is the eldest daughter of Lord and Lady Grantham. She is widow to Matthew Crawley.  Mary is a frosty woman and the big question in the series is will she ever be ready to love again. My favourite quote of Mary is the following one; "I've decided to live in the present and not spend my life regretting the past or dreading the future". The cake I made is a two tiered (6 and 8 inch) square cake. I used mint green, black and mother-of-pearl in this cake. For the gloves and the bag I used the dots texture mat from Sugar Artistry. One of my specialties is sugar flowers. I think that the black sugar chrysanthemum adds beautifully to this roaring twenties cake.