This Marvelous Hades Cake was made by Jennifer Holst from Jennifer Holst Sugar Cake & Chocolate. This cake creates a terrific bust of this Hercules villain.
This Fabulous Hades Cake was made for the Disney Deviant Sugar Art A Worldwide Collaboration which is a cake collaboration where cake artists put their own spin on Disney characters.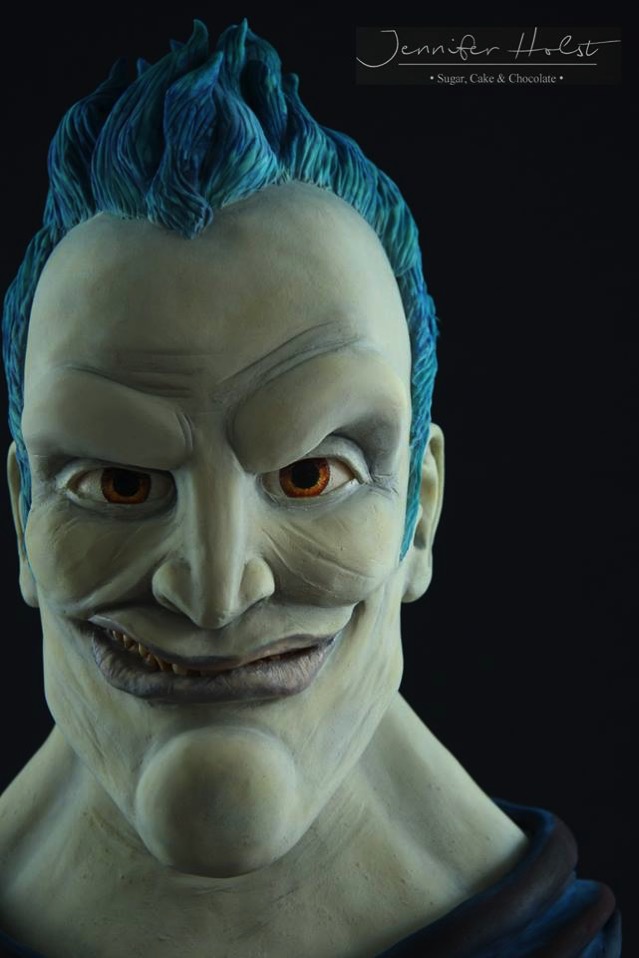 Here is Jennifer's description of this Wonderful cake:
Hades- adversary of Hercules At the beginning, I thought about a funny and sarcasm version of him. But while I was sculpting the bust I fell in love with the realistic style and discarded the idea. So I´ve made a realistic version of Hades in original colours from Disney. It was big fun, because it´s the first time I've tried sculpting a face in these dimensions. The base consists of rice krispies treats and covered with modelling chocolate, coloring with edible colours (no airbrush).