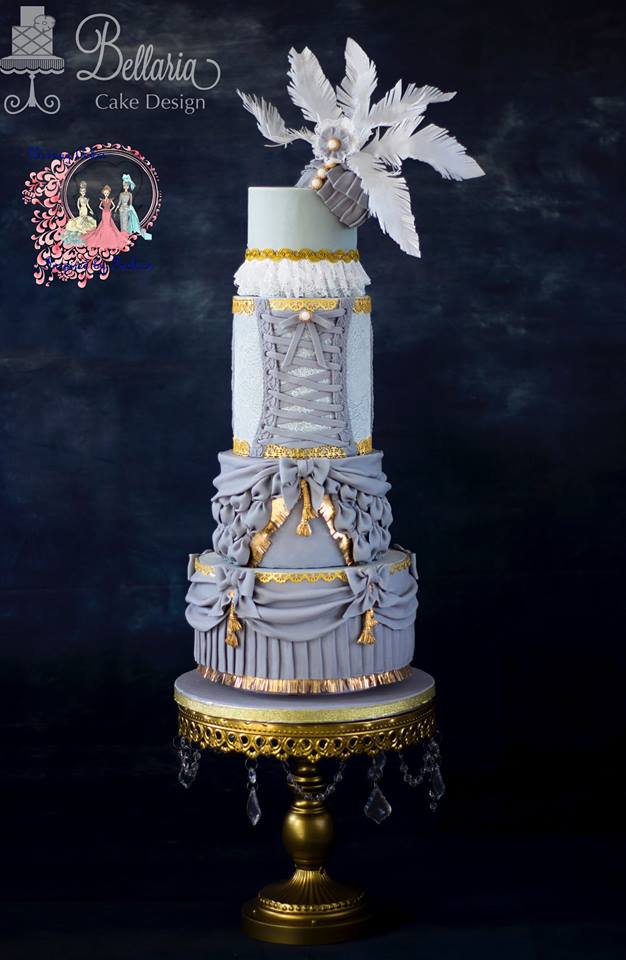 This Marvelous Marie Antoinette Barbie Wedding Cake was made by Riany Clement from Bellaria Cake Design.
This Fabulous Barbie Wedding Cake was made for the Wedding Cakes Inspired By Fashion A Worldwide Collaboration which is a cake collaboration where cake artists have created wedding cakes inspired by Barbie Doll designers such as Magia 200 Italy Designer Duo Mario Paglimo and Gianni Grossi, Bill Greening, Bob Mackie, Eaki, Krikor Jobotian, Alex Blas, Ovaz Designs, and others.
Here is Riany's description of this Wonderful cake:
My Inspiration was Marie Antoinette. It has been my long time I wish to make a Victorian style cake. Looking at the photo of the designer I immediately knew what to do. The combination of the corset, lace, ruffles, pleats and drapes with a touch of gold are the characteristics of a Victorian style dress. Barbie time-travelled a few centuries back, but returned with grace and beauty. I'm very pleased with the result.
Here's the Barbie the cake was based on.