This Splendid Mario Paglino & Gianni Grossi Barbie Designer Wedding Cake Cake was made by Jose Pablo Vega from Arte y Sabor.
This Fabulous Barbie Wedding Cake was made for the Wedding Cakes Inspired By Fashion A Worldwide Collaboration which is a cake collaboration where cake artists have created wedding cakes inspired by Barbie Doll designers such as Magia 200 Italy Designer Duo Mario Paglimo and Gianni Grossi, Bill Greening, Bob Mackie, Eaki, Krikor Jobotian, Alex Blas, Ovaz Designs, and others.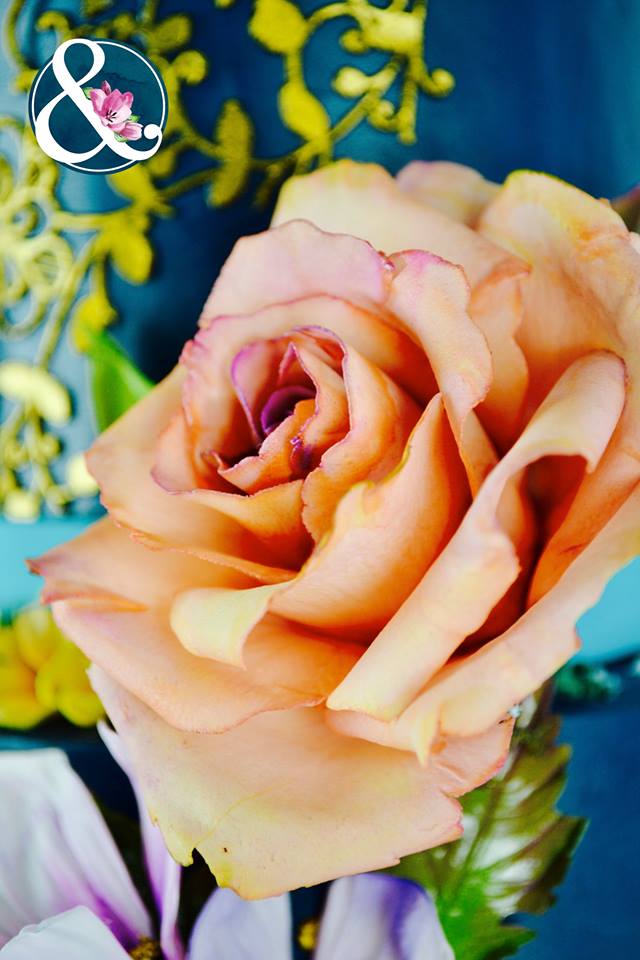 Here is Jose's description of this Wonderful cake:
My design is inspired by Magia 2000 Italy, Designers Mario Paglino & Gianni Grossi I chose my design because I think flowers on a dark cake look amazing. The design for my inspiration has hand painted background flowers so I decided to create the look with wireless petals and achieve more dimension with wired flowers. I used a lot of techniques in creating my design. My flowers are made with gumpaste and colored with petal dust. The top and middle tier have lace painted with gold dust and luster. The lace on the bottom tier is made with sugardress. The cake was covered using Satin Ice fondant then airbrushed and finished with edible lacquer to create a satin effect.
Here's a picture of the doll the cake was based on.