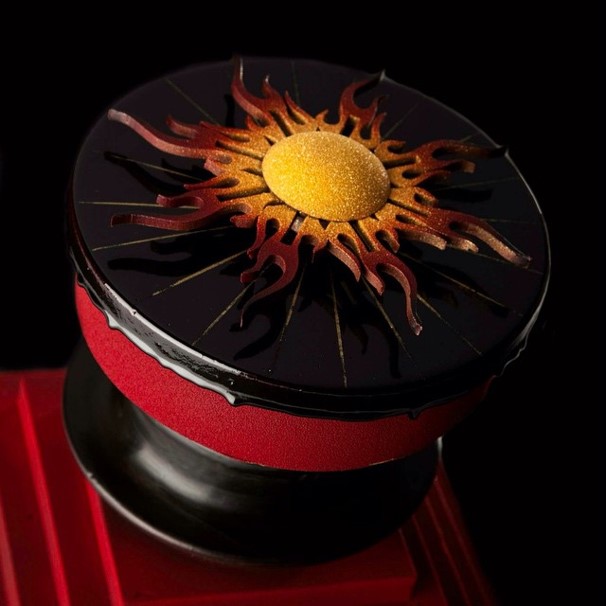 This Gorgeous Eclipse Cake was made by Frank Haasnoot.
Today, August 21st, 2017, is the first time in 100 years that a total eclipse has occurred coast to coast across the United States (the last one in 1918) and the first time in 38 years (last one in 1979) that the continental United States has seen a total eclipse.
If you are anywhere in North America, you will be able to experience a partial eclipse.
I wanted to find a cake that would represent this awesome event. I could not find a cake to represent a solar eclipse, but I found this Marvelous eclipse cake that represents a lunar eclipse. It has the moon in the background and the sun in the foreground.